Discussion Starter
•
#1
•
When I bought it on April 27th, 2009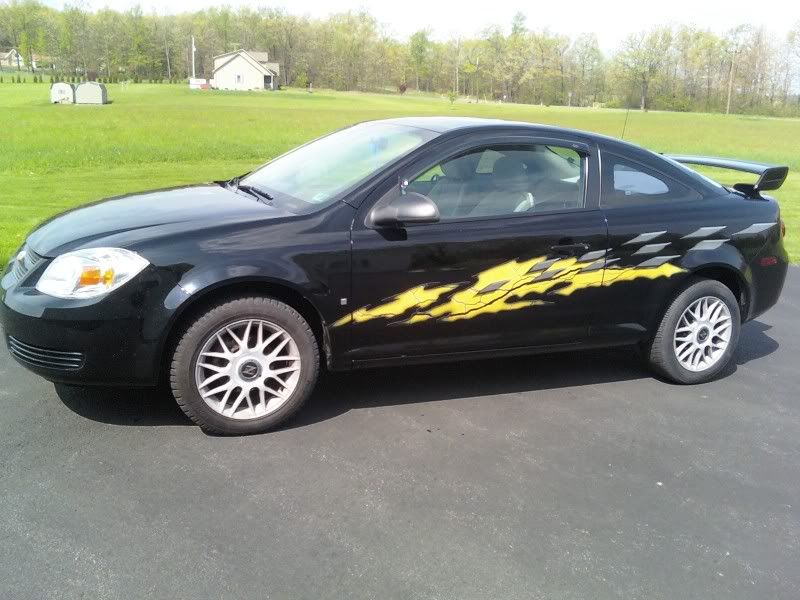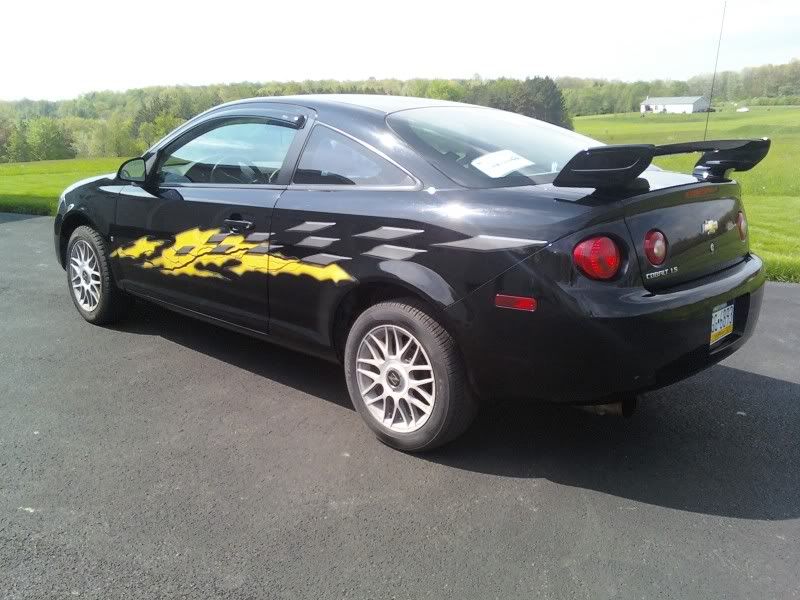 June 15th 2009 I slammed it into a guard rail trying to keep up with my buddies a4...lol young and dumb.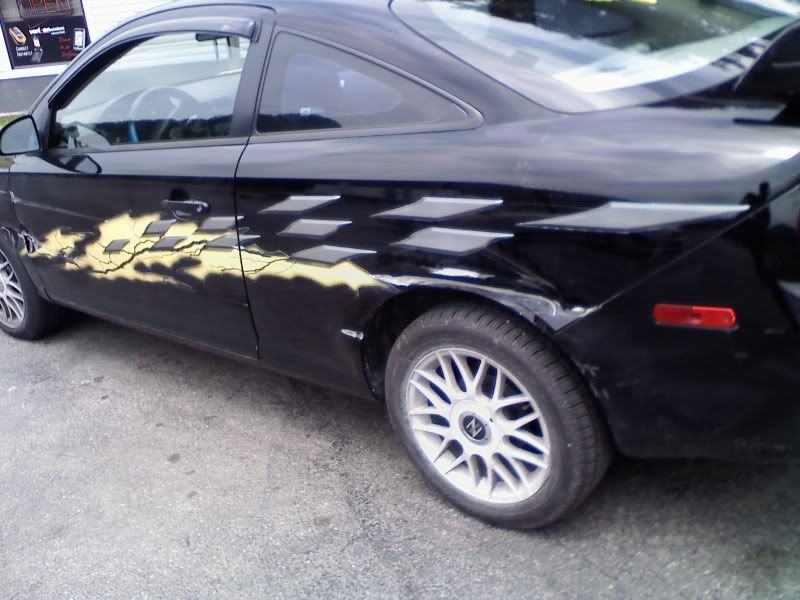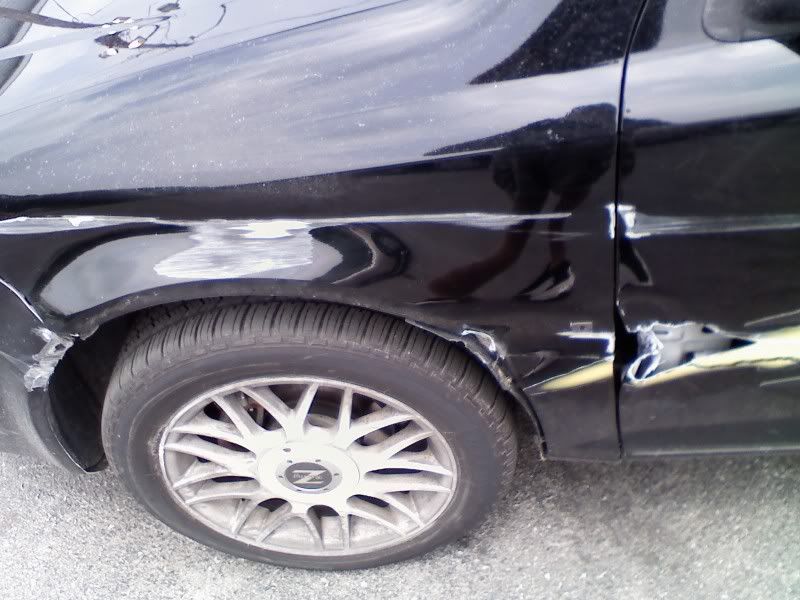 Then made future plans for it.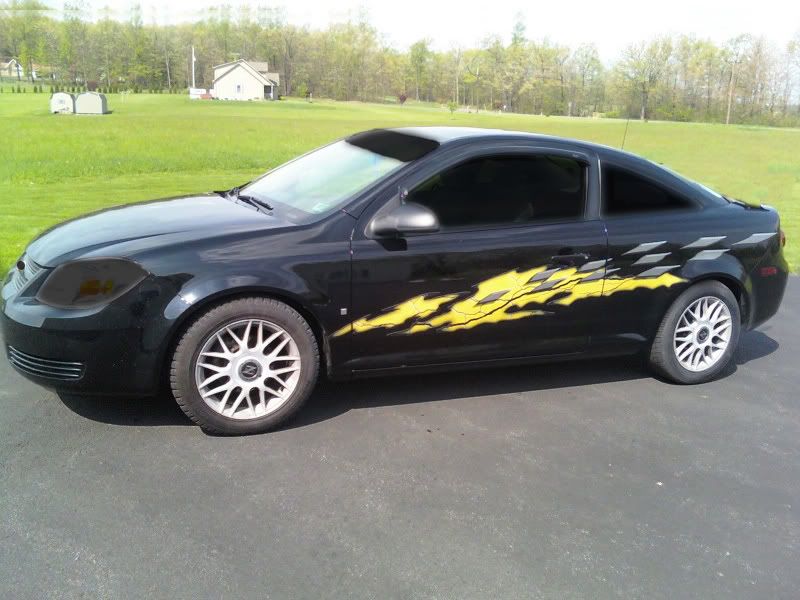 remember what this looks like(;
6.5k later, its all fixed and graphics removed/debadged!!
Bought 2 12" P1's and installed them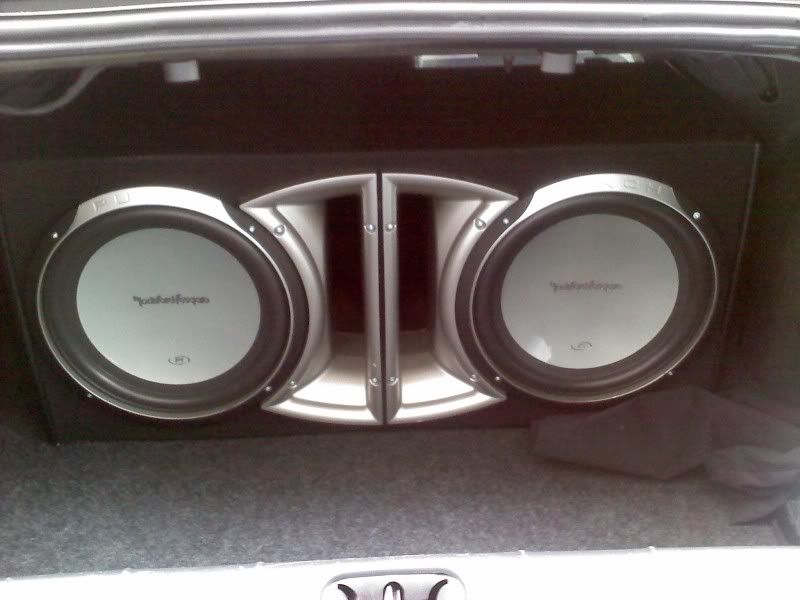 Tinted the tails/antenna delete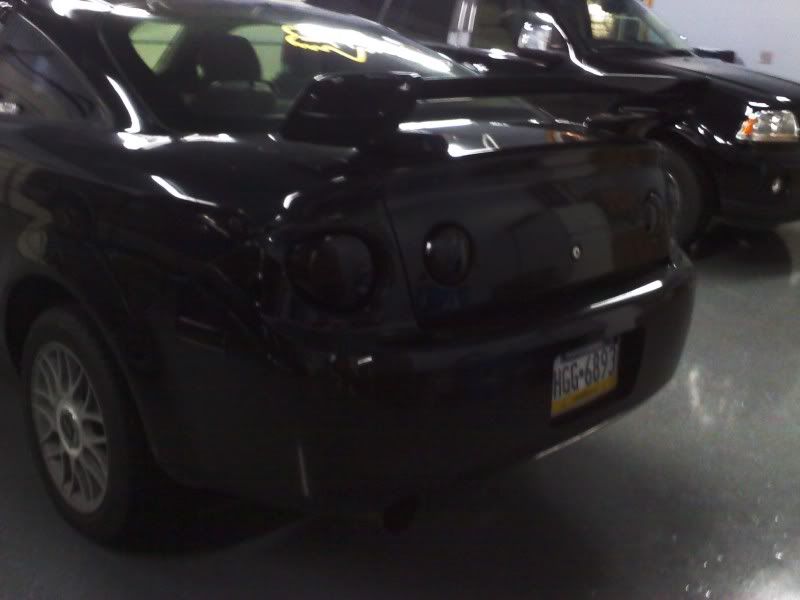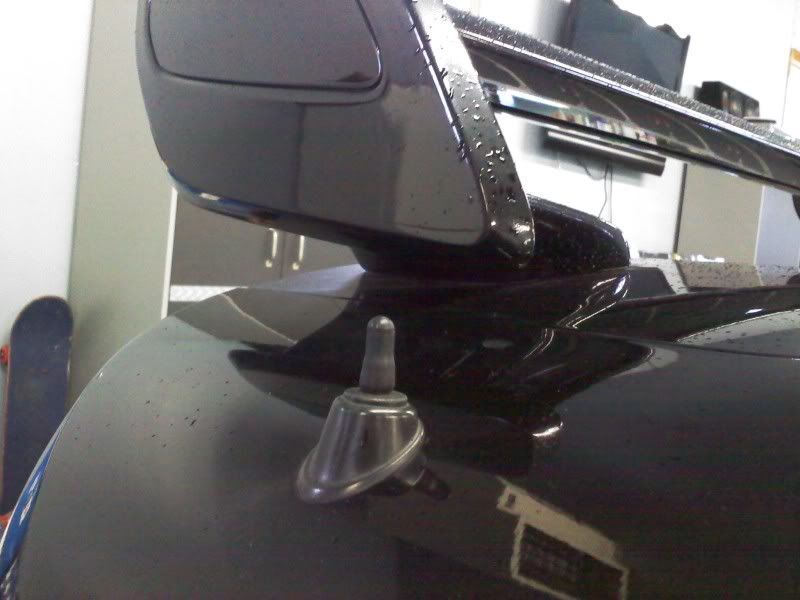 Washed it in winter...hahaha.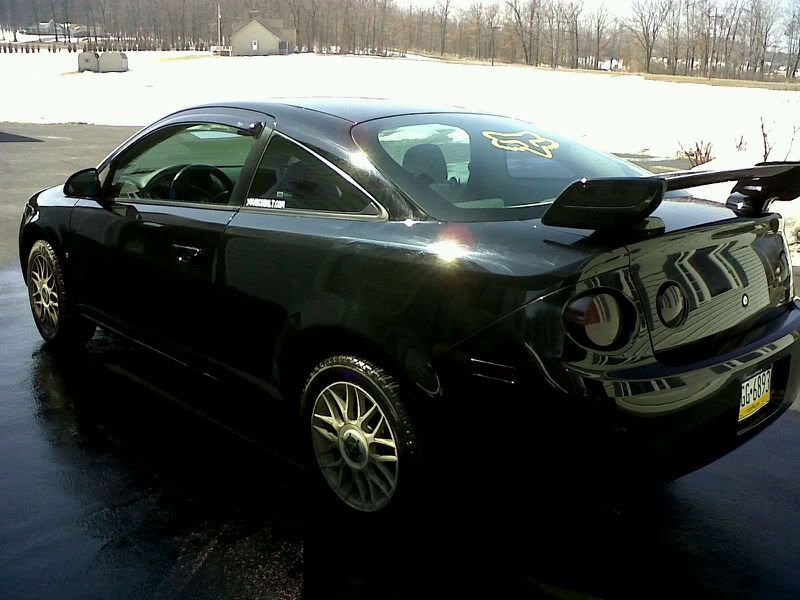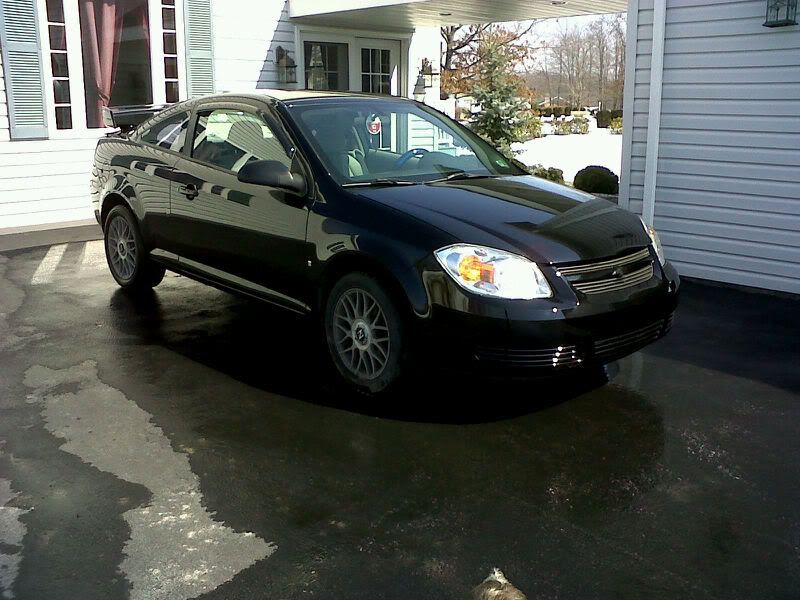 Bought 17" motegi's and sprayed them black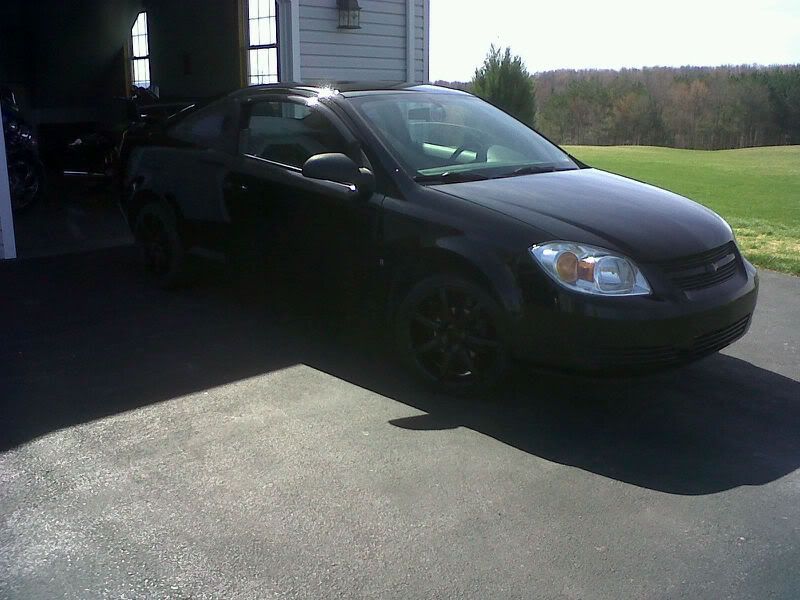 Got professional tint...$350 to tint a cobalt :/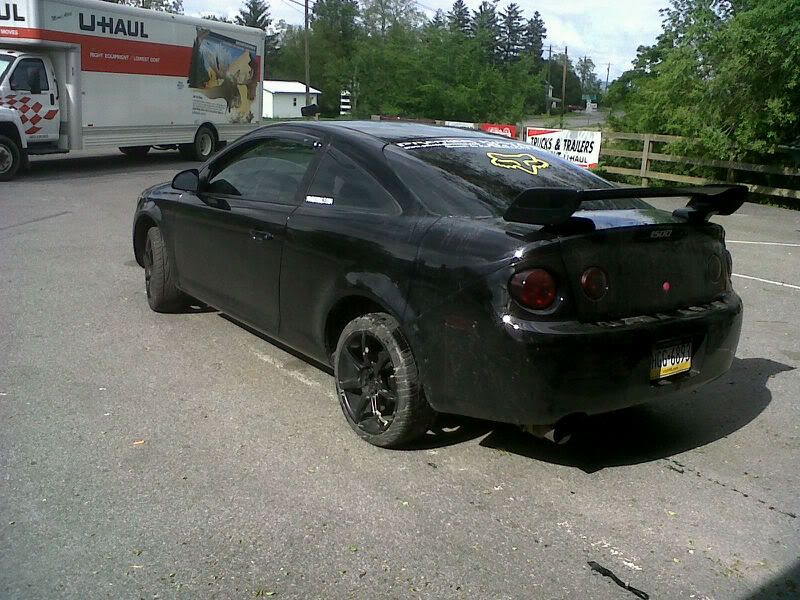 Got my first set of HID's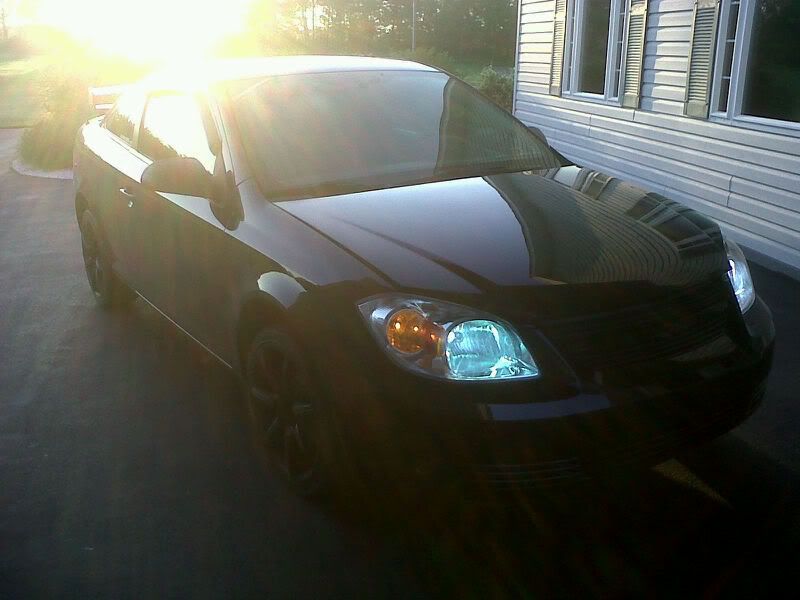 Then got projectors!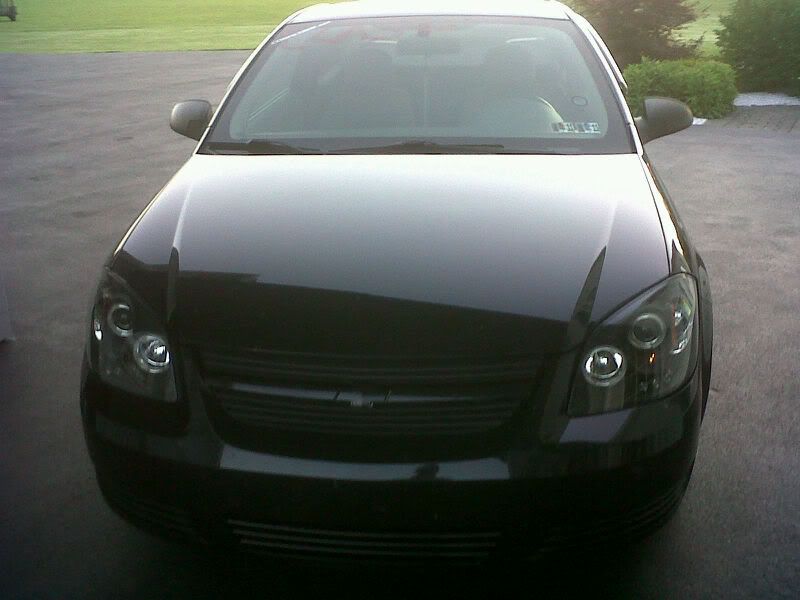 Then in the summer of 2010 Chris Hoffman and Mike Palm lowered my car for me on B&Gs.
I started doing junk to my car and never took pics...so we skip a little in time up to spring of 2011.
Now im going through my make shit as dark as possible phase haha.
Got FE5 struts and shocks, still with my B&G's
Also got 3 10" JL Audio W0's with a rockford fosgate 2000w amp, it hits a little haha.
White rims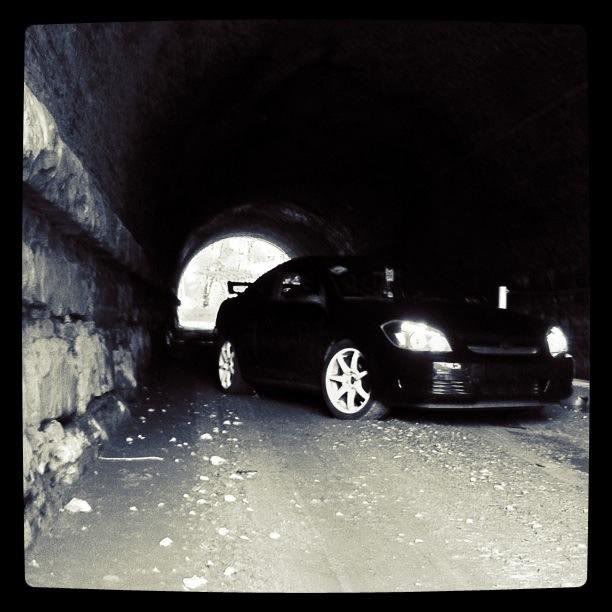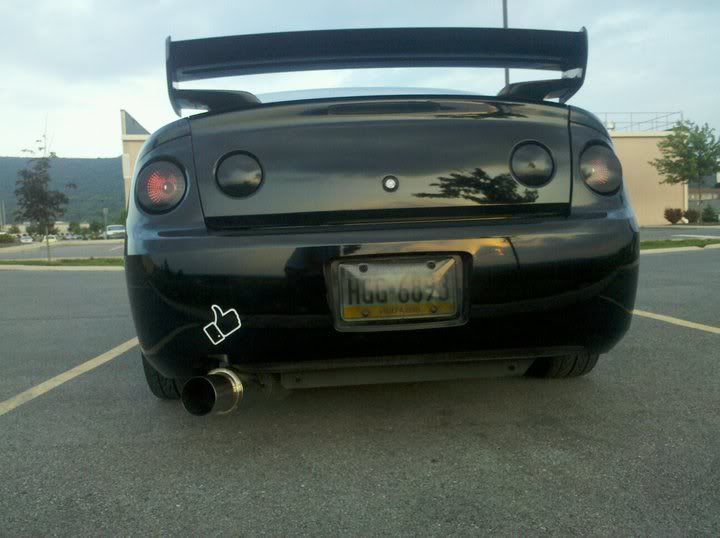 Bought a Turbo kit, but sold it 4 months later :/
Got backed into in october of 2011, buddy at Knizzy Kustoms hooked me up with ss/na front bumper and cf hood.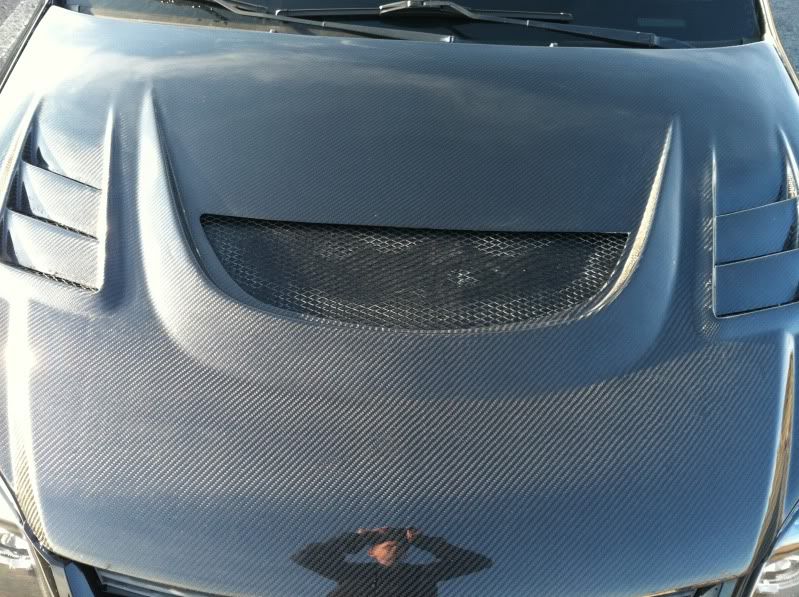 Painted everything in my car black. other than my seats, which have black seat covers.
AAAAAAAND the current set up. black/pink. not even close to done yet, but some sneak peaks.( iphone pics dont show but the vc and lugs are hot pink, like my H814 sticker on my windshield.
Also cut my B&G's in the front, one full coil. Still debating to cut the back or not.
recently snagged an injen cai/sri too.
Re-tinted my tail lights/ painting my license plate cover at the moment.
10K low beams and 5K hi beams from vvme.com( i highly recommend them for HID's!!!)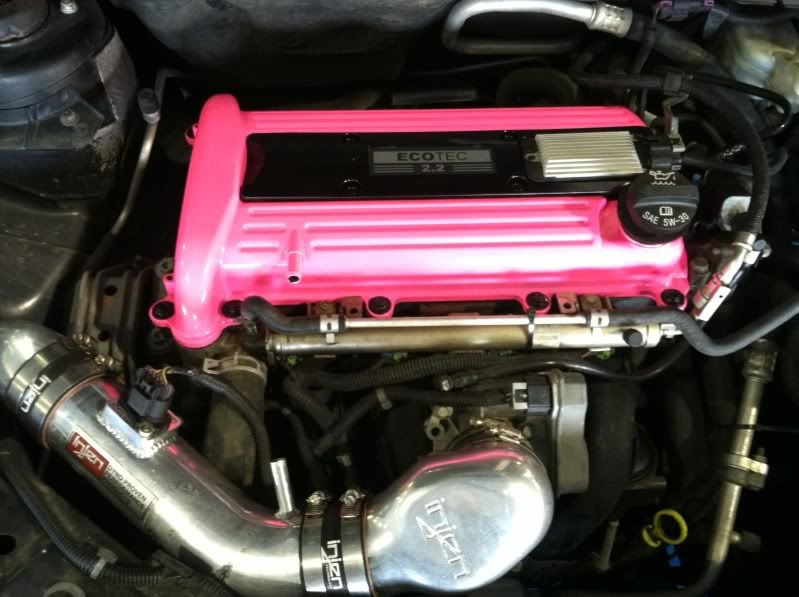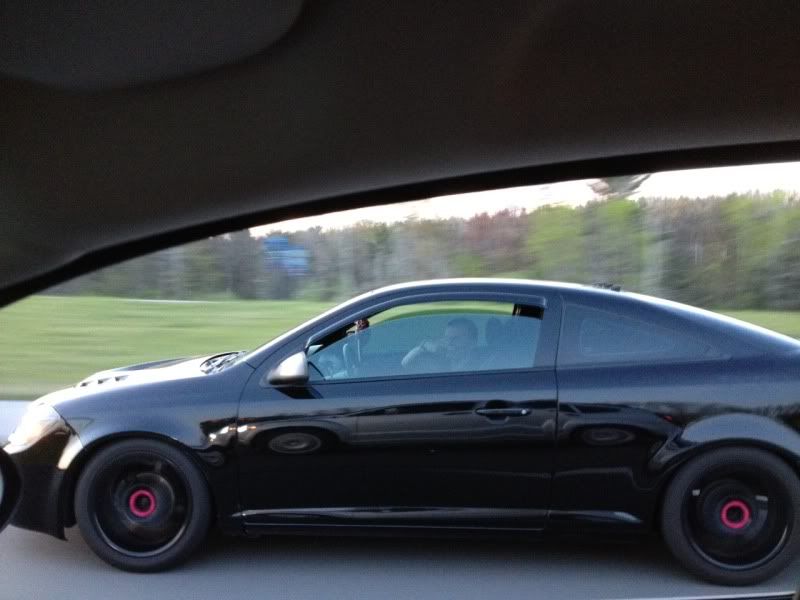 Last weekend installed power windows. Got SS door panels with black leather inserts. Success.
Buffed my car and cleaned it up a bit.
Also waiting on pink led's for headlights, pink fog lights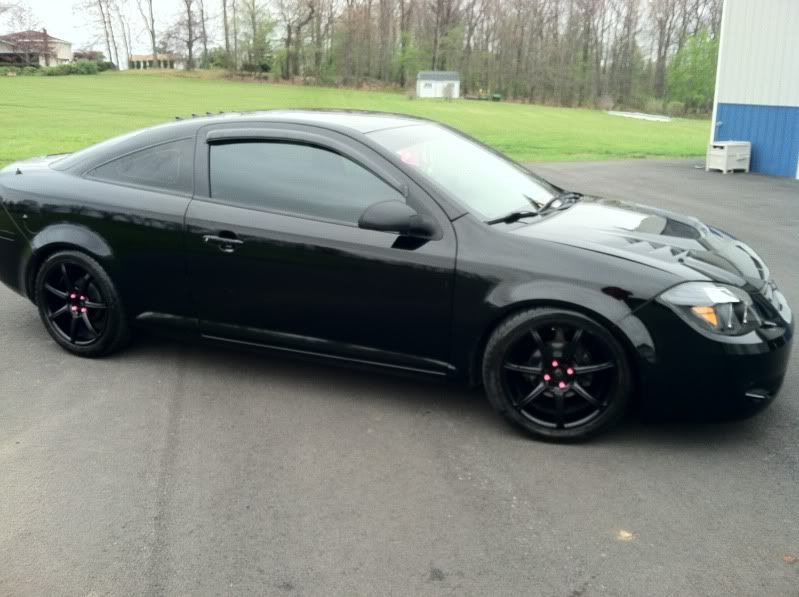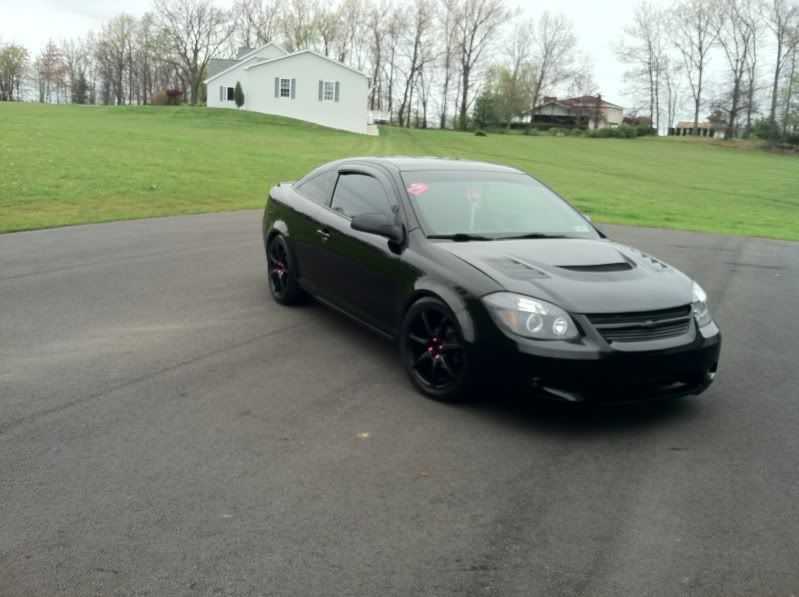 I have an SS rear bumper/lip and SS side skirts being painted and should be done this week. so hopefully ill update with them on!
So that's it for now.
EVERYONE SHOULD CHECK OUT " TEAM H814 " ON FACEBOOK AND LIKE IT!!!!