Discussion Starter
•
#1
•
So I got pulled over Sat morning at like 3 am, and the cop tells me that Blue ground effects are illegal in Columbus and that they are also now illegal everywhere in Ohio, that blue and red are reserved for emergency vehicles.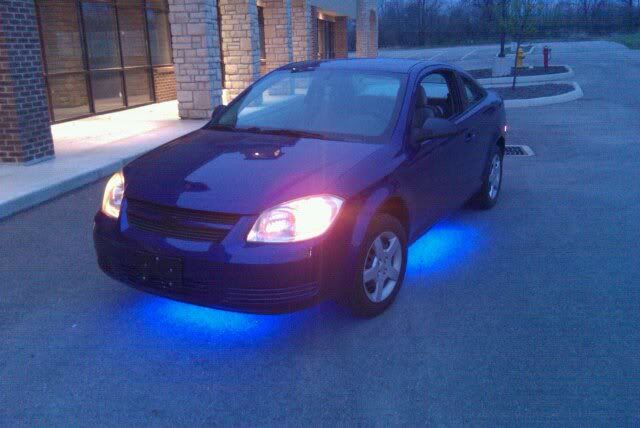 Im going to have to look further into this one bc I have looked it up before... Also he said I was driving without my lights on, but really I had them on but they couldnt see me from behind because of my "painted tail lights".
And of course I must have taken out my insurance card when i got a ticket at the end of June, so I had no proof of insurance. BUT...
They let me go with a warning, told me to drive without my neons on and to lighten up my tail lights so they are brighter at night. But now Im stuck with what to do. I think I'm going to keep the underglow but just use it for show.
The tails are a diff story. Im not sure if I will like the tails only lightly nightshaded, What does everyone think for a laser blue balt? Also If anyone who has nightshaded tails that arent blacked out or real dark, please post pictures of them.
---------- Post added at 11:16 PM ---------- Previous post was at 11:14 PM ----------
R.I.P. Blacked out tails, I Love You, You will be missed