So i used to be very active here and then i sold my cobalt. Boy did i love that thing, but it was paid off and it was time to move onto some real muscle So i picked up my 2006 TRailblazer SS. AWD!:nahnah
It came with 45,000 miles, bose speakers/amp/ gm navigation. Leather and suede seats, moonroof, dual auto climate control. And not one freakin modification done to the thing. This is what it looked like.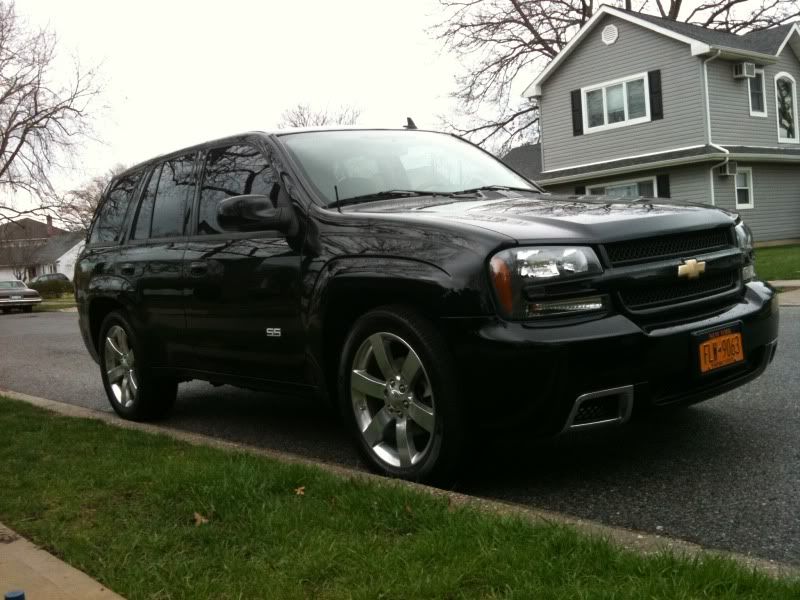 Since then this is what ive done.
Outside:
Painted front grill and grill inserts Glossblack.
Painted the brake inducts gloss black
Painted all 4 calipers gloss black,
Applied SS ddecals to front calipers
Debadged side SS emblems, rear trailblazer emblem and rear chevy emblem
Painted black rear SS emblem
Painted black front Chevy symbol
Nightshaded taillights/third brake light/ rear reflectors
Painted Stock 20" wheels flat black
Shorty antenna (from my 2006 cobalt!)
Inside
Replaced Stock Navigation with pioneer Avicz130
onstar, reverse camera, bluetooth, steeringwheel controls
Put in all new coaxial speakers in the doors
3.5 inch speakers in the dashboard
Q-logic kick panels with a set of 6.5 components
2 Kicker 10" L5's
1 Kicker 12" L7
2 Kicker 1000.1 mono amps
1 Kicker 650.4 4 channel amp
Custom Sub/amp enclosure
4gauge wire all around
upgraded battery from 650CCA to 1000CCA
Dynamatted the entire car, from floor to doors.
Green footwell neons wired to a switch
Green neons inside the Sub box glass
Painted the interior panels black. (most of the truck was black but all the pillars on the car were grey, those got plastic dipped black)

Under the hood
Stock LS2 motor, making 395 horse and 400tq.
Headlight "mod" drilled out the tiny little air inlet whole to a 6 inch hole allowing a little more air flow. (the hole cant be seen ebcause it is behind the grill inserts)
K&N cold air intake + heatshield
Painted everything under the hood from flat greyish to gloss black.
I have a lot more to do! this is only the start. Summer is coming and have a lot planned.
First thing i am doing is reupholseting the headliner to black. So every single thing inside the car will be black.
Next up is putting on a Z06 vette intake manifold and coilcovers
And yesterday i just ordered a whole new suspension. I am dropping the truck 2 inches. I got new control arms and new struts for up front, and getting rid of the air ride suspension in the rear and going with new coils and shhocks.
After all that is done i will be working on performance. By the end of the summer i hope to have done
1) electric fans from a 98-02 camaro
2) tranny cooler
3)cat back exhaust
4)tune
Then next year will be the big guns, 3600 stall, Cam, new push rods/valve springs/etc. and headers.
So here are the pics some are older then others so some mods might not be done in the pics.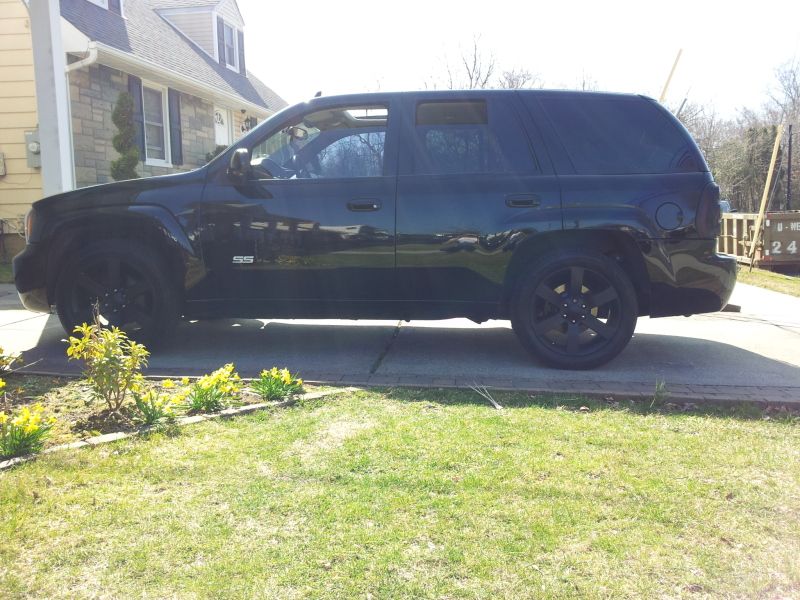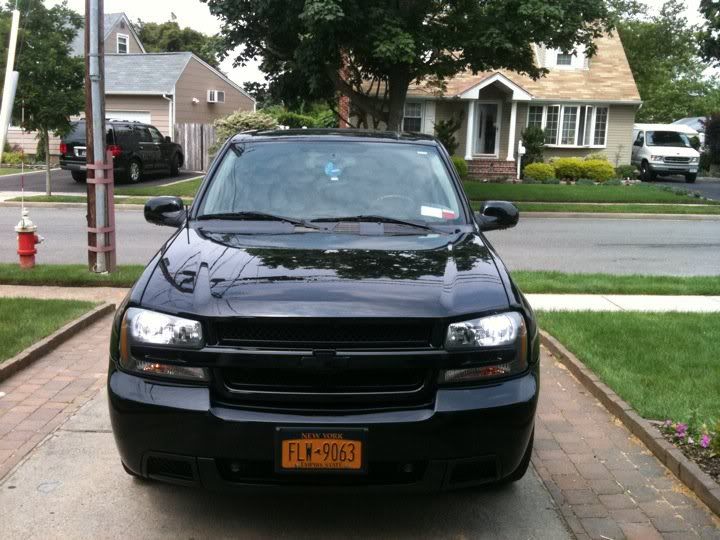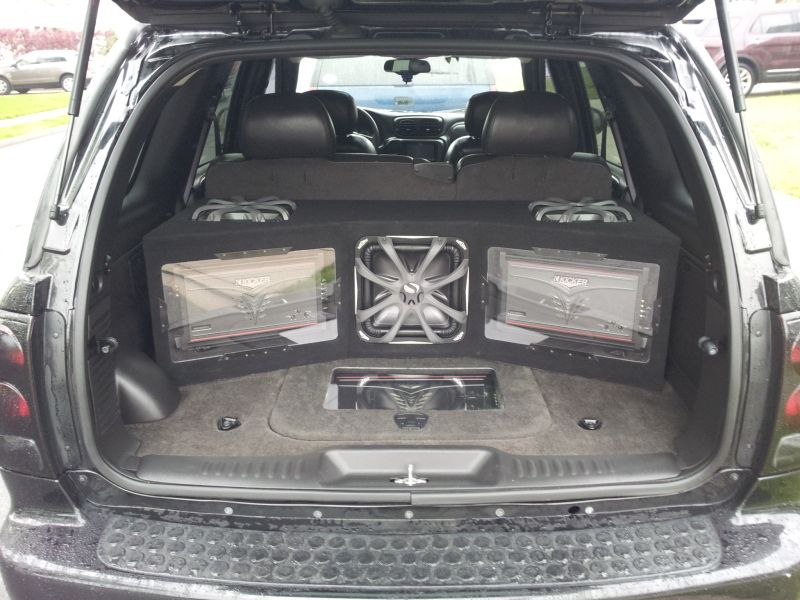 Pitures of the system didnt come out that great because of the light reflecting =\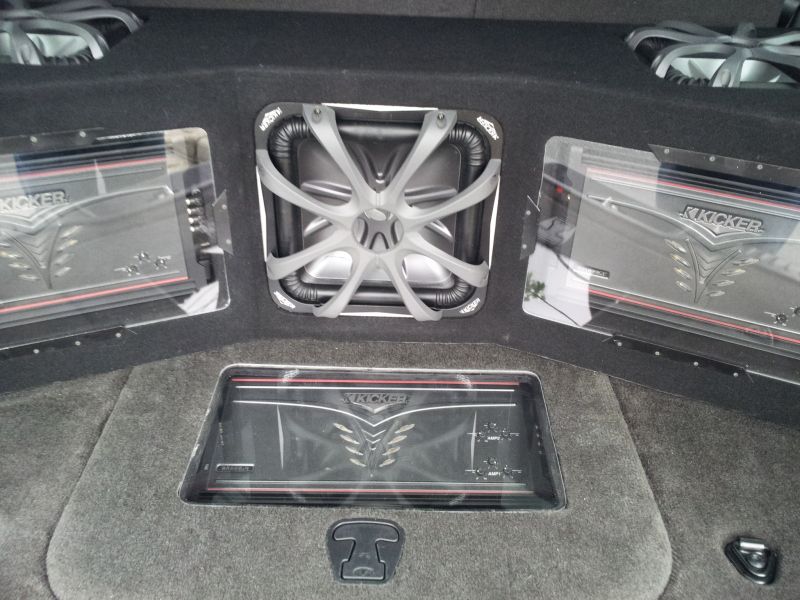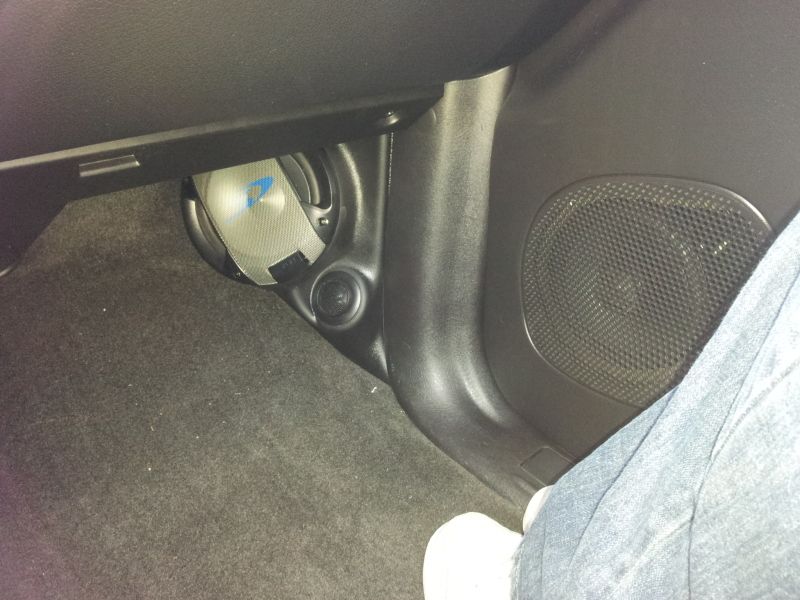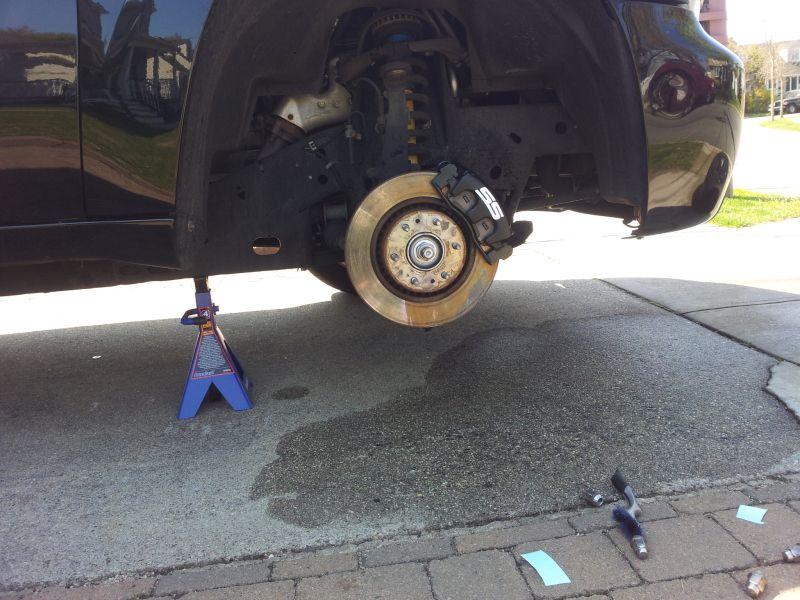 Example of my plastidipping the interior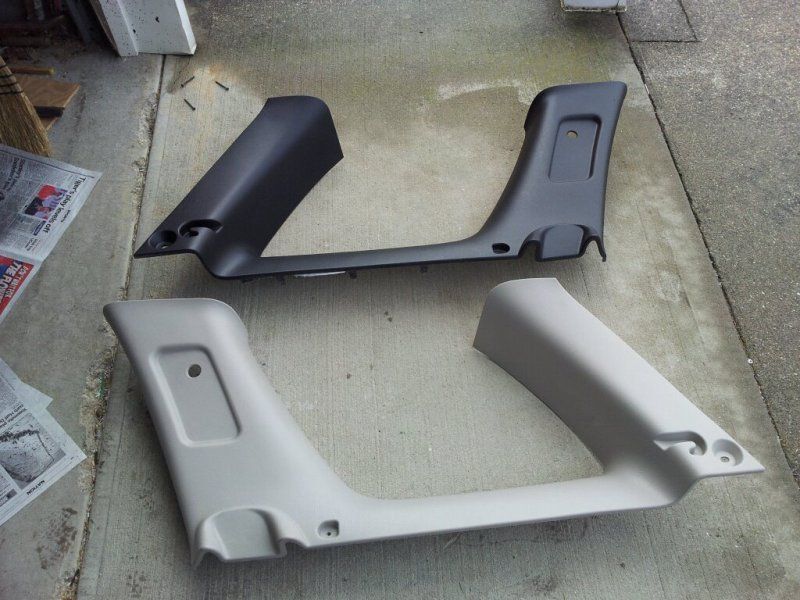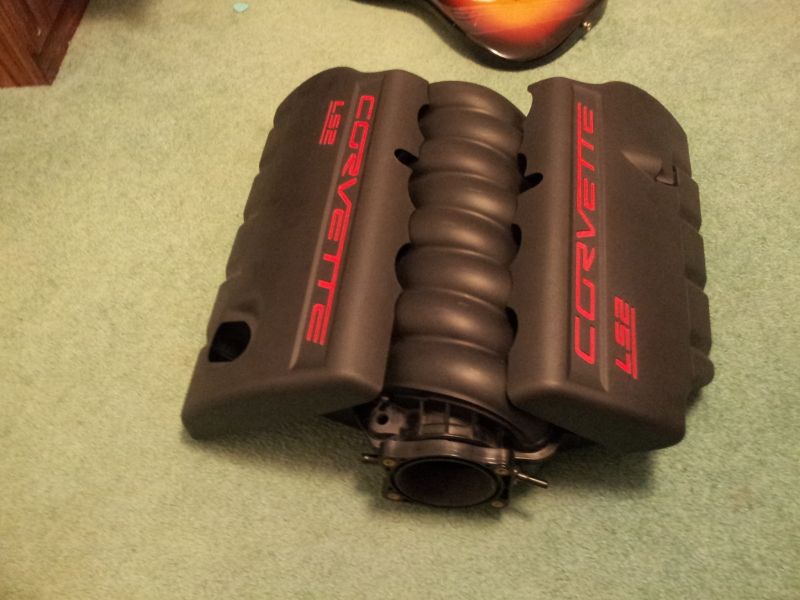 Thats going in my next day off!!!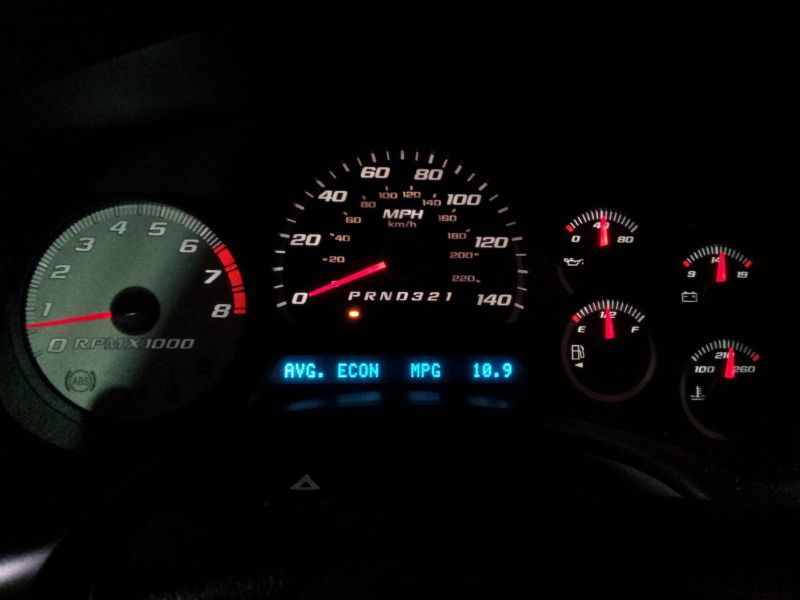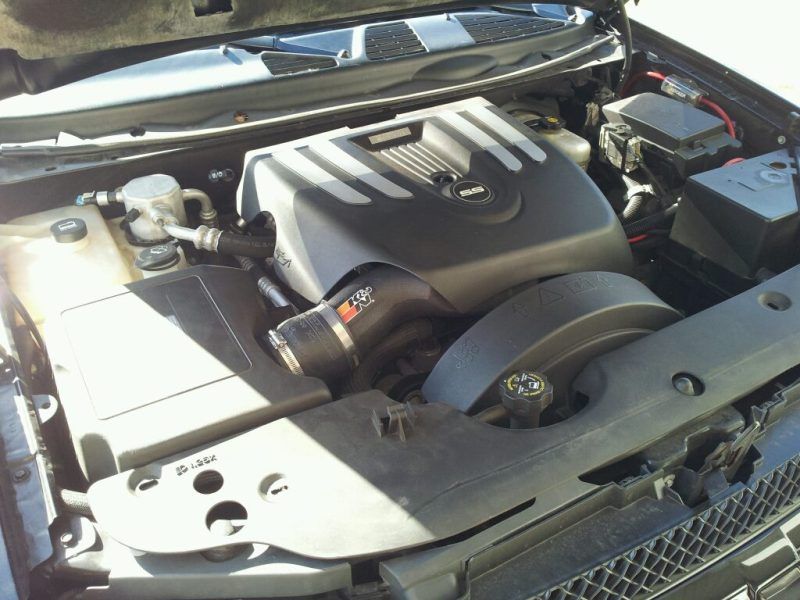 Hope you all enjoyed constructive critcism welcome!