This thread was inspired by:
SS Body Kit
by Cobalt Tuner
I have an 08 LT sedan and want to upgrade the look of it. I have been badgering
@MP81
for a while now and am having a hard time remembering the differences of the different vehicles when I finally find some parts I might buy.
So I thought I would try and put together a visual explanation along with the written. If anyone sees any glaring mistakes, please help me out and I will fix it. TIA
Cobalt Tuner asked; "[Will] all years of the SS body kit fit 05-06 Cobalt's? Will a coupe kit fit a sedan?"

Reading through the post and also relying on what i have learned so far (at least the parts I can remember anyway:laugh2:, this is what it seems to be to me:
Definitions:
SS/TC - Super Sport Turbo-Charged, LNF, 2008-2009
Comes with a front and rear lip spoiler, side skirts and a deck lid spoiler
SS/SC - Super Sport - Super Charged, LSJ?, 2005 - 2007.5
Comes with a rear lip spoiler, side skirts and a deck lid spoiler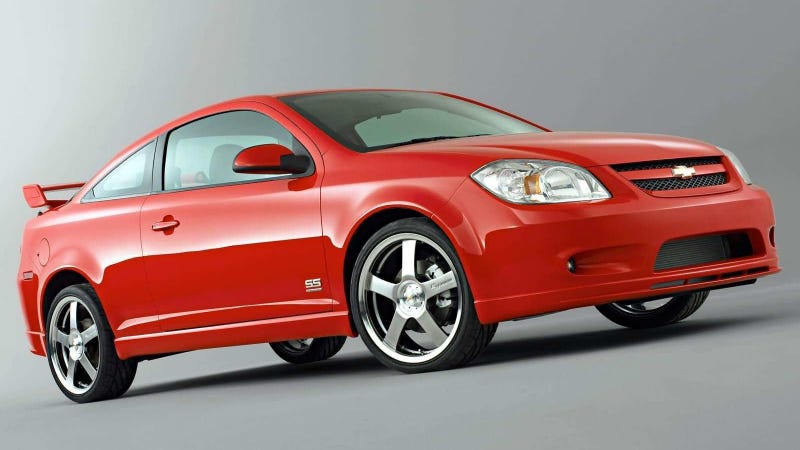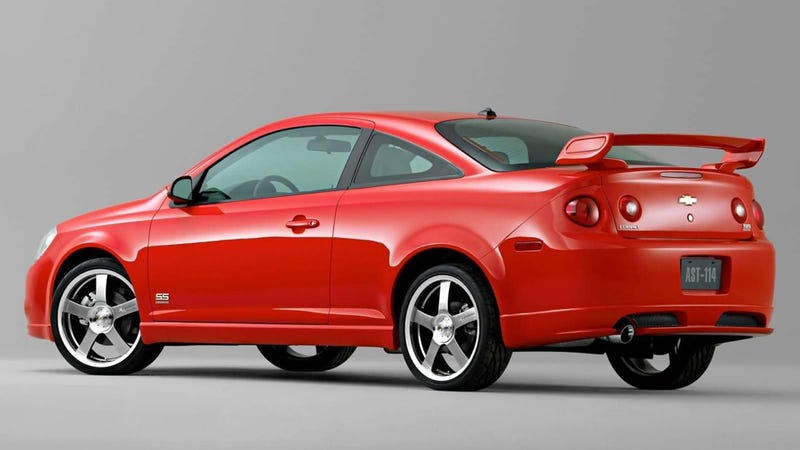 SS/NA - Super Sport - Normally Aspirated, LE5, 2006 - 2008
Cobalt Sport 2008
Comes with a ??
Just for grins, some have suggested using the rear fascia:
Pontiac G5
Comes with a front? and rear lip spoiler, side skirts and a deck lid spoiler
Not including the G5 in any of the following first 6 statements:
1. Any of the front fascia covers will fit an LS or LT sedan or coupe. You will need a set of bumper extensions to make the SS front fascia look normal on a sedan
2. Any of the front lips can be retrofitted to any of the front fascia covers with a bit of effort - better to find one with the existing holes if possible.
3. The rear lip only came on the coupe, but with a bit of modification, it can be fit to a sedan.
4. There are three different factory spoilers. A hi-rise and low-rise coupe spoiler and a sedan low-rise (might be two low-rise styles - not sure).
Coupe High-rise:
Coupe Low rise:
.......
Sedan Low-rise:
5. The Coupe trunk lid spoilers are too wide to fit a sedan although I believe some have tried.
6. The sedan spoiler can be fit to a plain coupe lid, but not swapped as the lids with holes will not line up or be covered up.
7. The coupe, sedan and G5 rear fascia's are not swap-able without extensive body or plastic work
8. The side skirts from the SS and the G5 will all Cobalt's.
Does anyone have some grill photos that defines the three SS versions?
---------- Post added at 11:17 AM ---------- Previous post was at 11:15 AM ----------
Not sure what happened. When I posted, a bunch of the photos dropped and some moved. I will have to go back and fix these later.
http://image.superstreetonline.com/f/24950363+w+h+q80+re0+cr1+ar0+st0/modp_0910_06_o+2007_chevrolet_cobalt_ss_supercharged+rear_view.jpg