Name: Jason (rains_crusader)
Location: Northeast Indiana
Contact Information: PM for payment info through PayPal.
Description of item/items: Reply in the thread for more info about any particular item(s)
Price - all prices posted do NOT include shipping. All parts are sold "as-is" please ask any questions you have prior to buying.
I have several parts sitting around. I need to start clearing this stuff out.
05-06 Leather and polyurethane steering wheels both with cruise and radio controls. The leather wheel has some wear in a few areas but still looks good. no rips or cuts or anything too gnarly. Poly wheel is in great shape. Airbag 05-06
Leather wrapped wheel - SOLD
Polyurethane Wheel - SOLD
Air bag - $80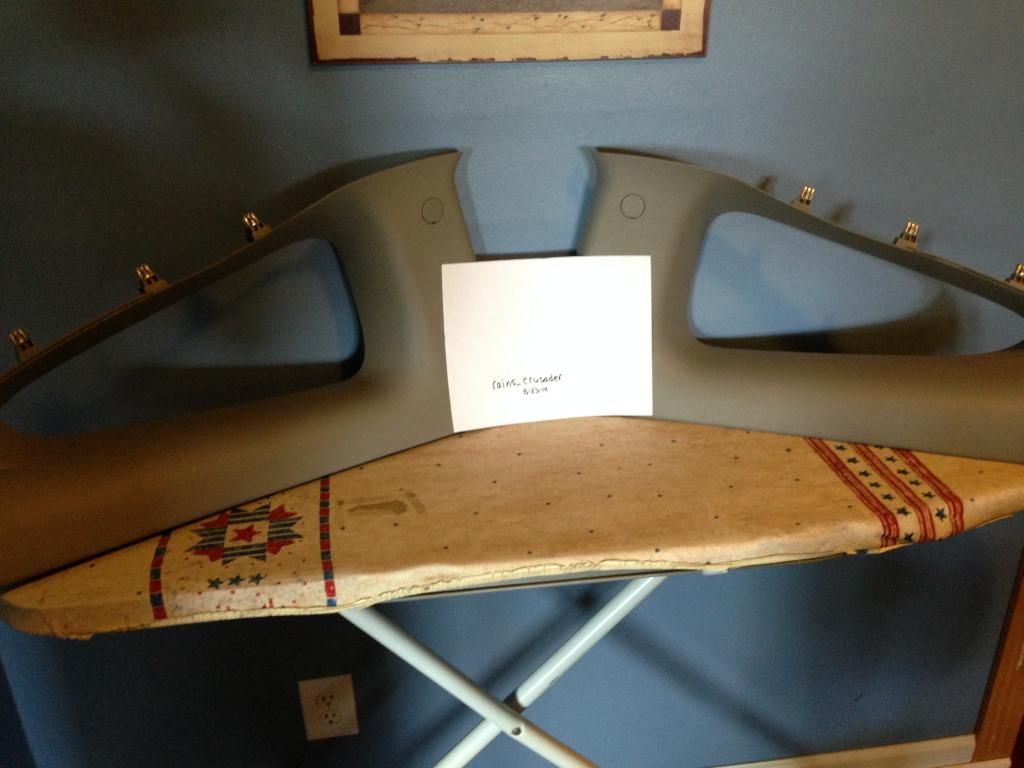 Quarter window trim L+R - Gray Both are in good condition
$15 a piece or $25 for the pair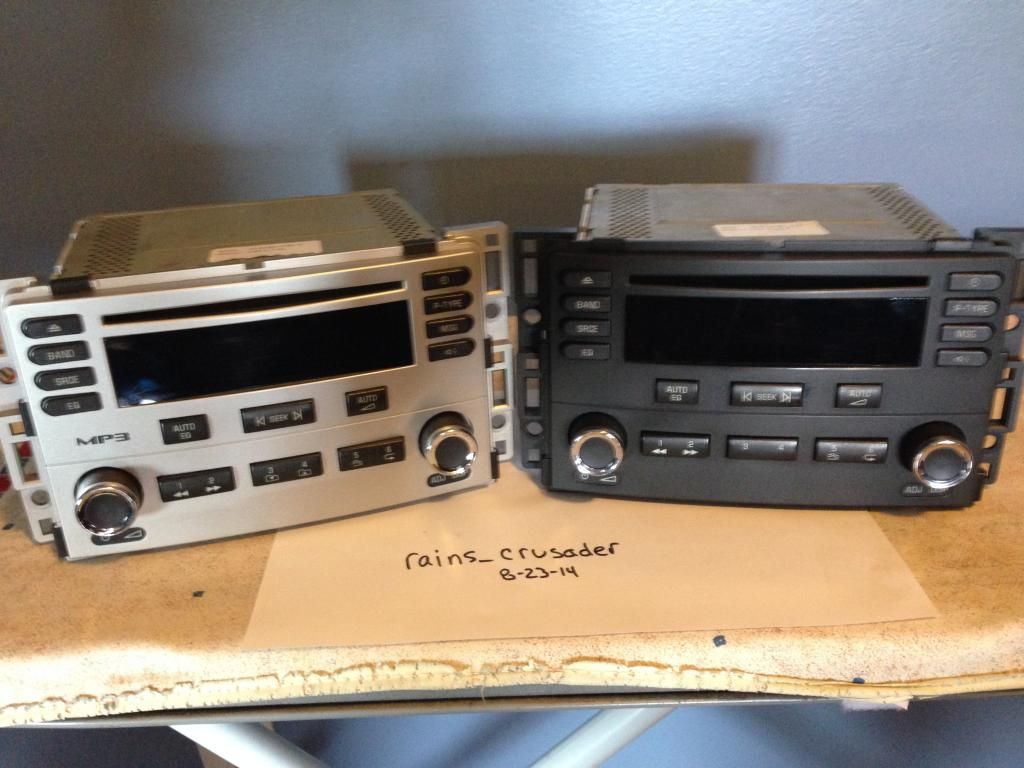 05-06 radios Silver and Black.
The silver faced radio is in great shape and works as it should. The lights have been changed to white LED's with blue silicone caps. The result is a light blue color or you could remove the caps and have white backlighting.
The black radio's backlighting doesnt work but the buttons are perfect and the faceplate is in good shape. This would be perfect for fixing your peeling radio buttons or changing from silver to black radio face by swapping your faceplate circuit board. I will ship you the entire radio or just the face. Shipping only the face would weigh less and probably cost less to ship.
Both radios are XM capable. I will unlock these radios prior to shipping for an additional fee of $20. All you'd need to do is plug them in and turn the key and your VIN will be learned. This would save you a trip to the dealership for programming.
Silver radio " option code U S 8 " - SOLD
Black radio " option code U N 0 " - SOLD
VIN clear/Programming now included with sale of radio(s)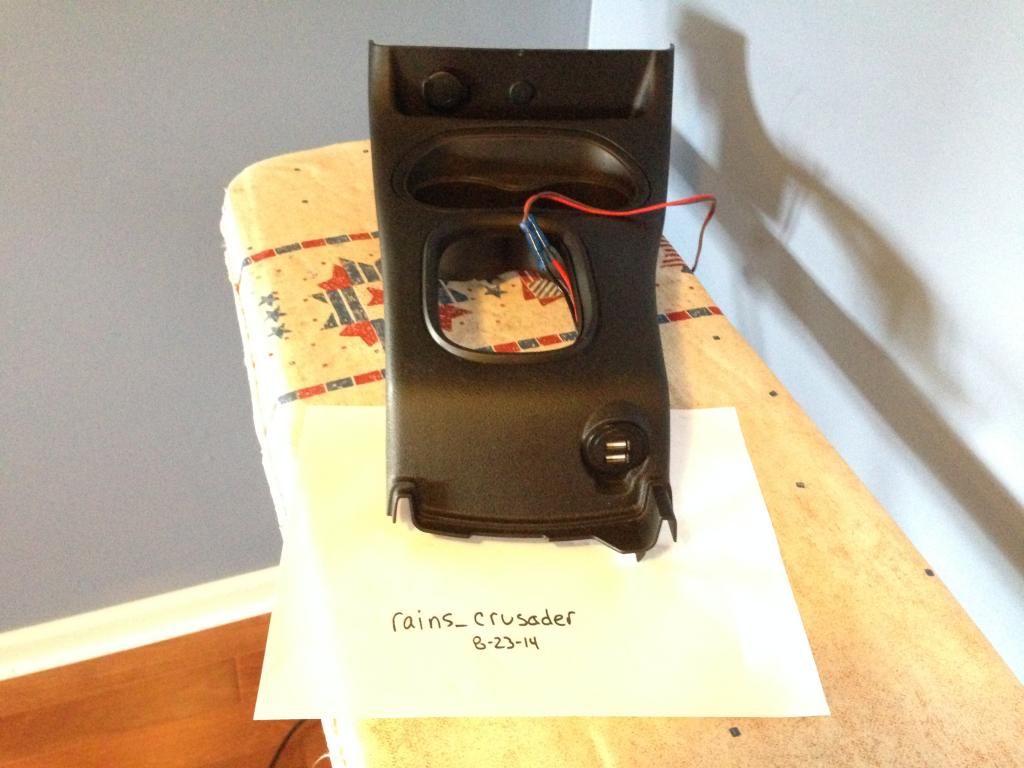 Black console trim for automatics. I removed the charge port and installed a dual usb port. Cup holder, rubber insert and Quick connects are included.
Black Console Trim with USB port - $20
05-06 Cruise control switches. These switches worked fine when i swapped them out of my poly wheel. I think the lights are burnt out though. I will also include the steering wheel harness/horn brackets.
Switches/harness - $10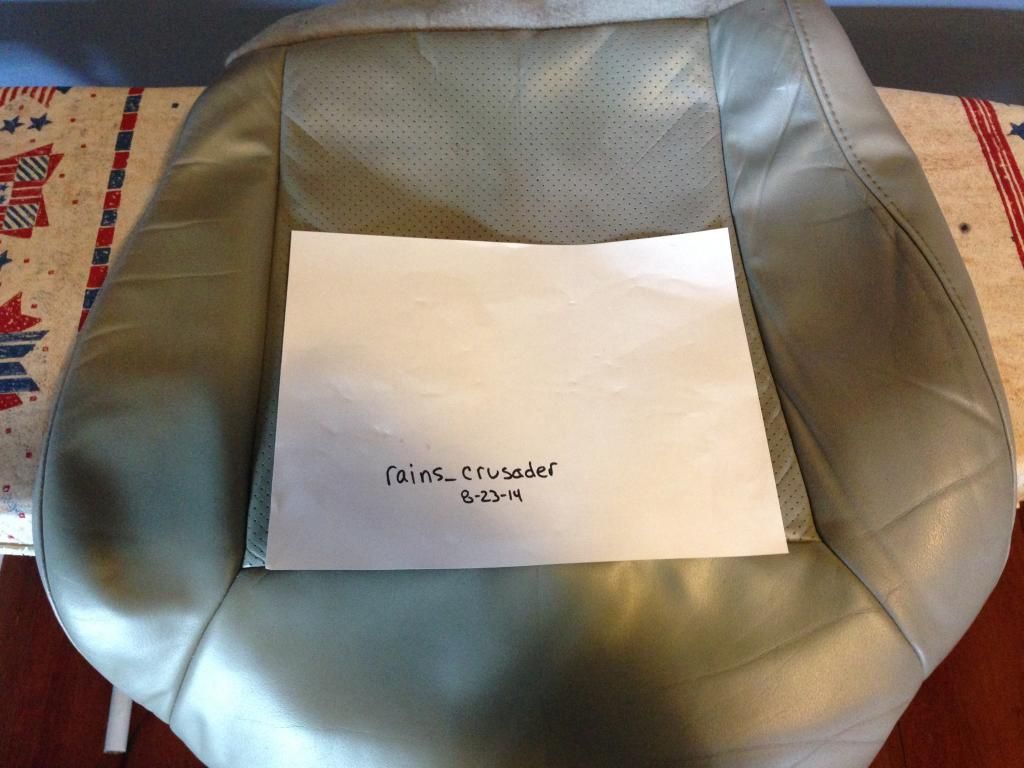 Drivers side gray leather seat cover. It has a few marks on it bit otherwise in great shape.
Seat cover - $25
Sedan rear seat bottom gray leather cover. This cover has 3 small cuts on it but otherwise is in great shape.
Rear seat bottom cover - $40
Horn works as it should - $5
iSimple Gateway harness for 05-06 I have an extra aux-input wired into this harness. Works as it should - $10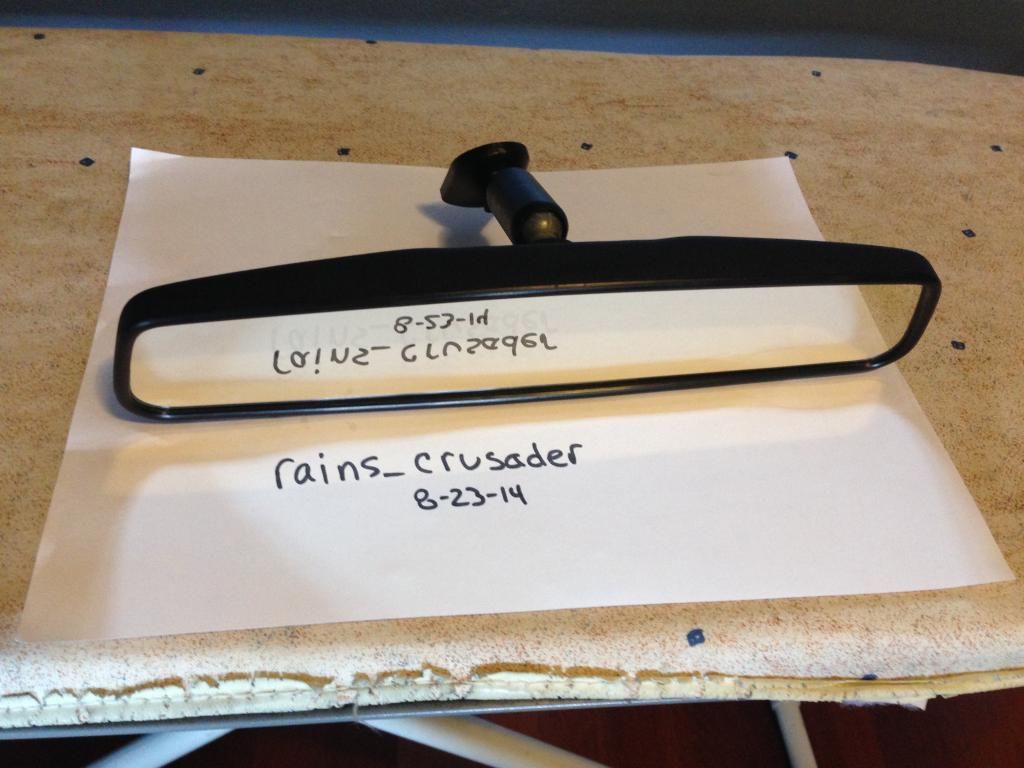 Rear view mirror is in good condition - $5