Discussion Starter
•
#1
•
Hello everyone I'm back, I thought the site was down but my IP addy was just blocked.........
Any ways 2 weekends ago I thought I'd clean our cobalts up real nice and wax them. So Thrusday my wife and I both took our cars to the dealer to have them run them through there car wash a couple times to help loosen up all the dead bugs…. LOL So Friday I washed and waxed my cobalt, then Sat. I did my wifes. They both turned out real nice…….. Nice and shinny and no more dead bugs plastered to the front ends….
So later on sat. night we went out with my dad and his GF for dinner and on the way home A deer ran out from the tall grass in the median…… All of a sudden I just seen a deer head pop out of the grass so I braked and swerved a little, but it was too late. WHACK!!!! The deer's head hit the front drivers side headlight and corner of the hood and then the back end of the deer swung around and smashed up the fender and did a little damage to the door. Luckily it was just a medium sided doe so it could have been worse. More than anything I was pissed off because I just spend all that time waxing it the day before………. That and the car only had 2800 miles on it.
I ended up taking it back to the dealer where we bought them from for the body work. Several people told me that they had a good body shop. They ended up putting in a new headlight, hood, fender, plastic in the wheel well, mirror fixed a gouge on the bumper from the headlight and repainted the bumper, and finally repaired the door and repainted it. The car looks very good, so I'm happy :bigsmile:
Here are some pictures of our cobalts after I waxed them and then some of the deer vs. cobalt damage.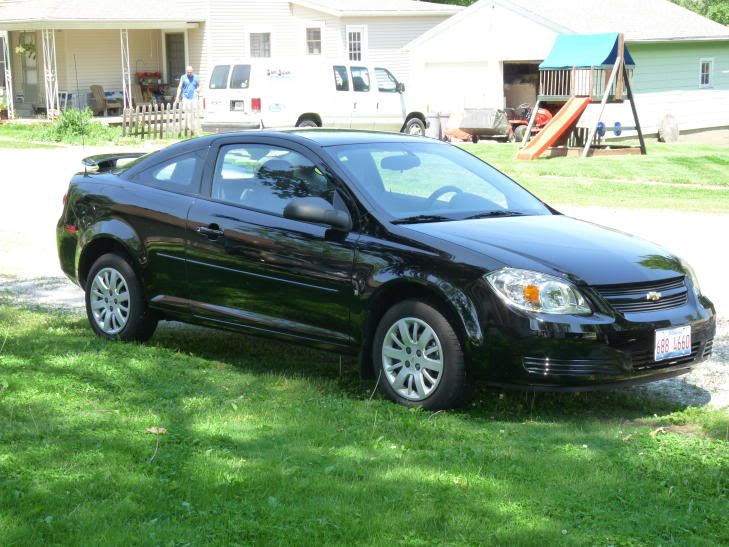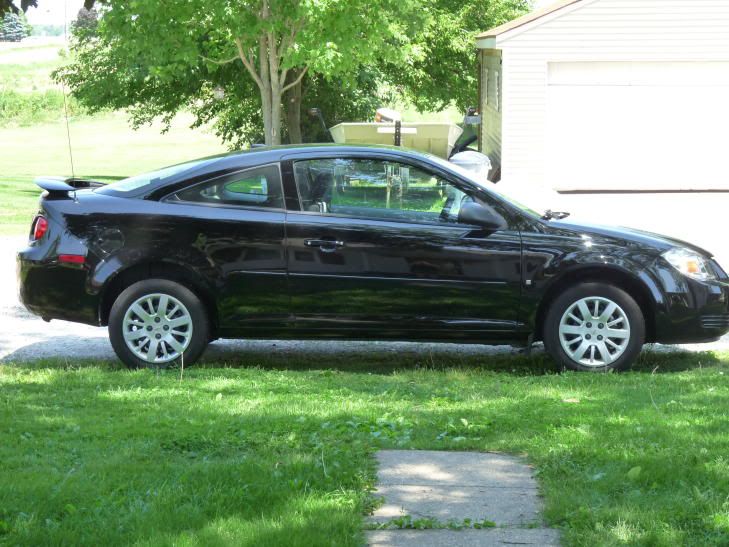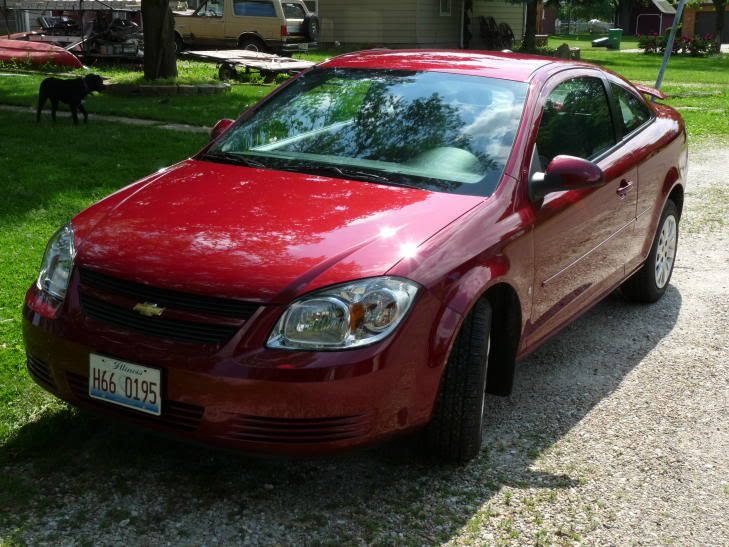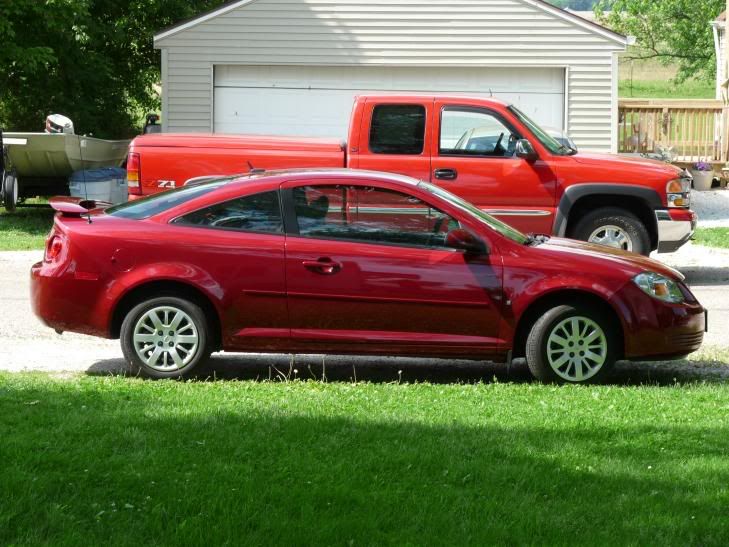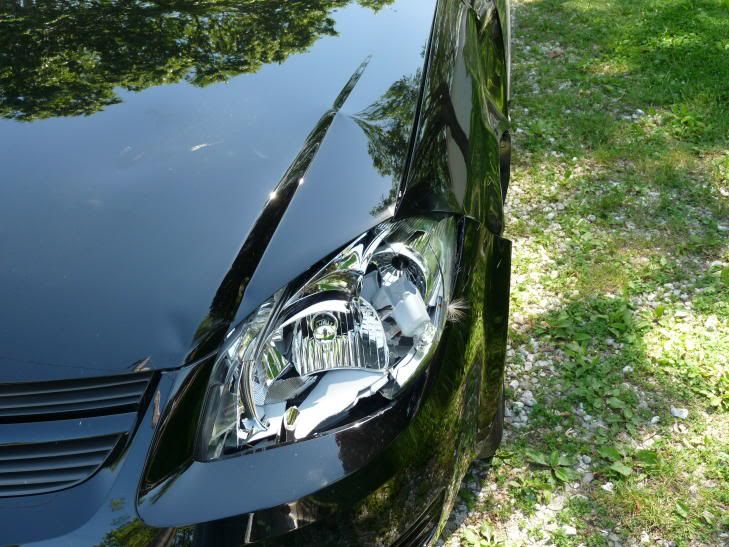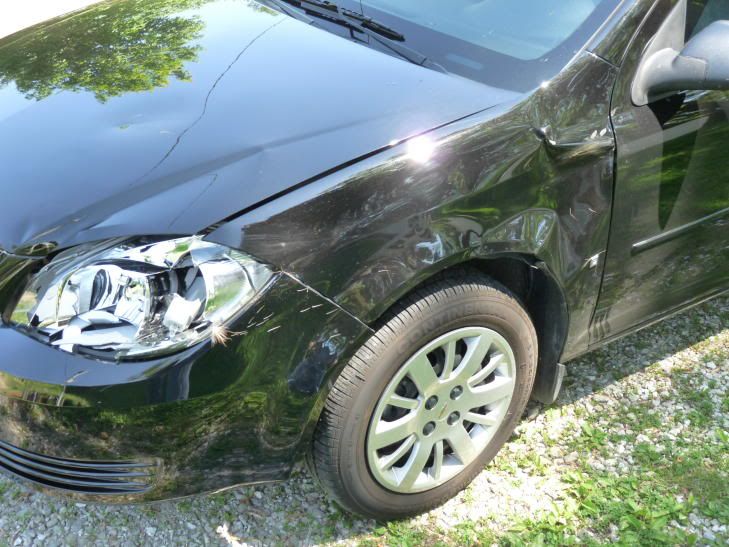 Well thats it for now............ I'm heading outside to change the oil in my cobalt.............. I did the wife's last weekend
Talk to you all later