Discussion Starter
•
#1
•
I have a little issue. I took off my headlights and my front bumper, and upon putting everything back together I told myself the biggest lie that everyone always tells themselves "I'll remember this."
Whoops.
There is an extra wiring harness on the drivers side headlight that I have no idea where it connects to. I see absolutely no connections on the headlight, nor below. These are stock headlights as well.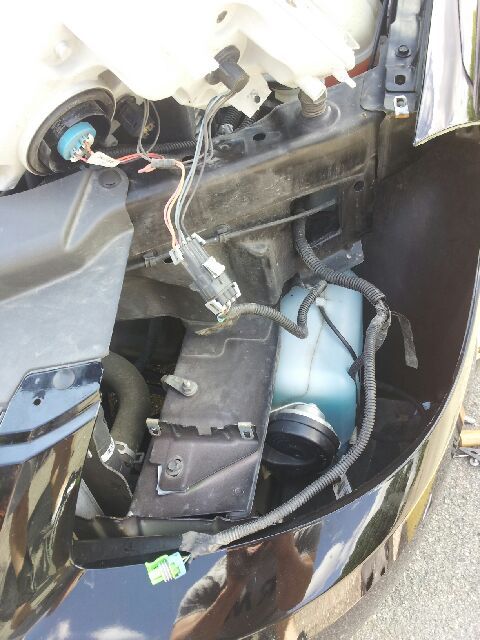 That little plug that is hanging out up front is the one that I have no idea where it goes. At the top is the headlight.
This is just a picture to show that these two plugs are in fact connected, just in case anyone were to wonder otherwise.
Is anyone able to help? I've searched all morning and haven't found anything.
Thank you