Name: Shadwfx/Jay
Location: Phila, PA
Means of Contact: replies on this thread or forum PM's are best
Description: factory and aftermarket parts
My balt got busted in a crash (
see this post
for reference), and I'm parting out what I have left of the fella. Prices do not include shipping. Up for negotiating.
[SOLD!]
First is some dash trim and misc parts: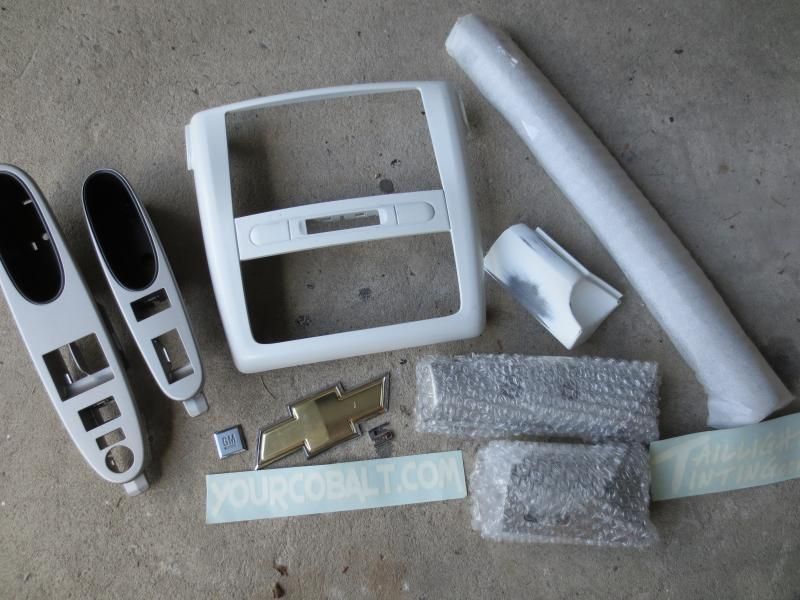 I'd prefer to sell the console dash trim here as a set, but will consider individual. It will need some sanding on the painted bits, but they have no deep cuts or knicks. The rest of the pieces are factory silver (never painted them). Asking $50 for the set, and will throw in the "yourcobalt" & "tailight tinting" decals, chevy badge, "S" and "GM" badges as well. (If you don't want the dash trim but are interested in one particular misc item such as the "S", they're free - just pay for shipping - I could probably send the "S" and "yourcobalt" decal w/ a regular stamped envelope).
[SOLD!]
Door inserts come together as a set - asking $20.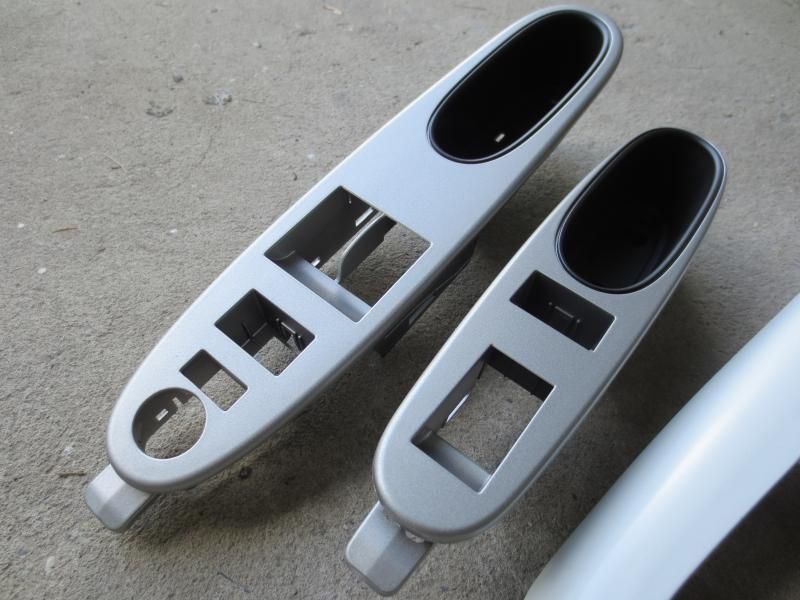 (See pic below) My original dash trim set from my balt
. I wanted to be able to go back to factory when I sold the balt so I bought additional dash trim apart from these to paint. These were stored in bubble-wrap and are in pristine condition (except for one edge that is a bit rubbed - see pics below) and are dark gray.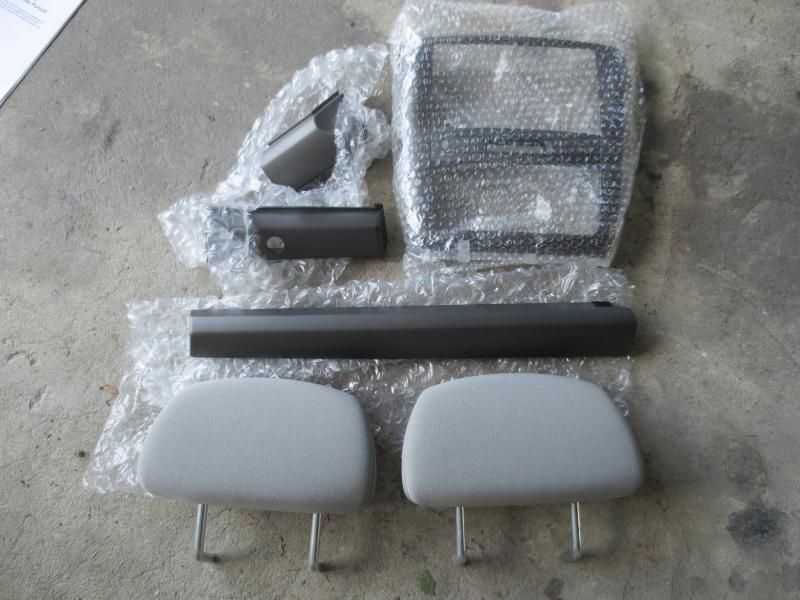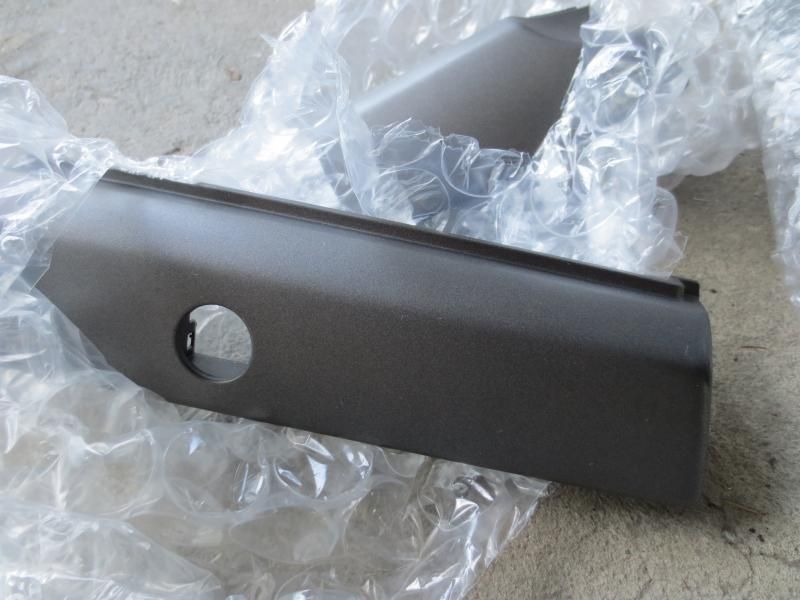 Wishing to sell this
whole console dash trim as a set. Asking $50.
Factory backseat headrests, perfect condition, gray.
Asking $15 for the pair
.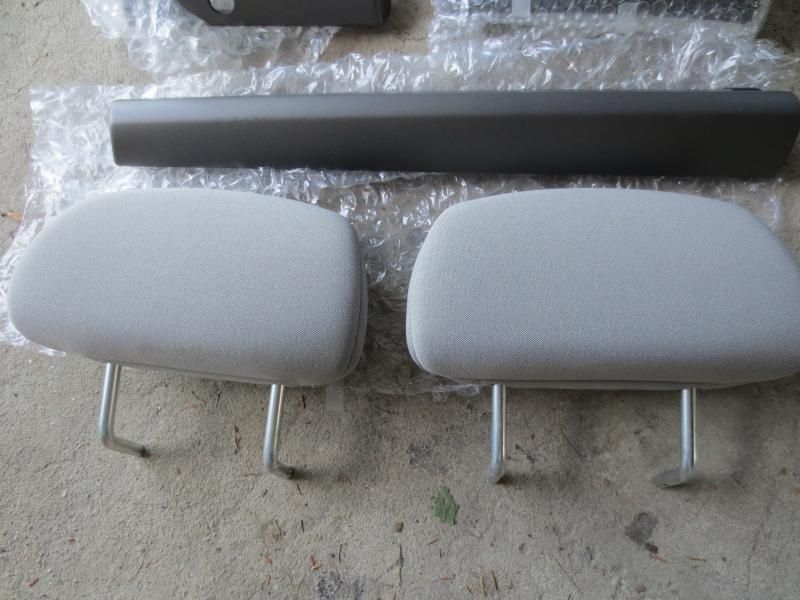 Black rubber mats (sorry didn't clean them before pix, but they'd clean up just fine) Note that there is a small "gash" in the corner of the front passenger mat.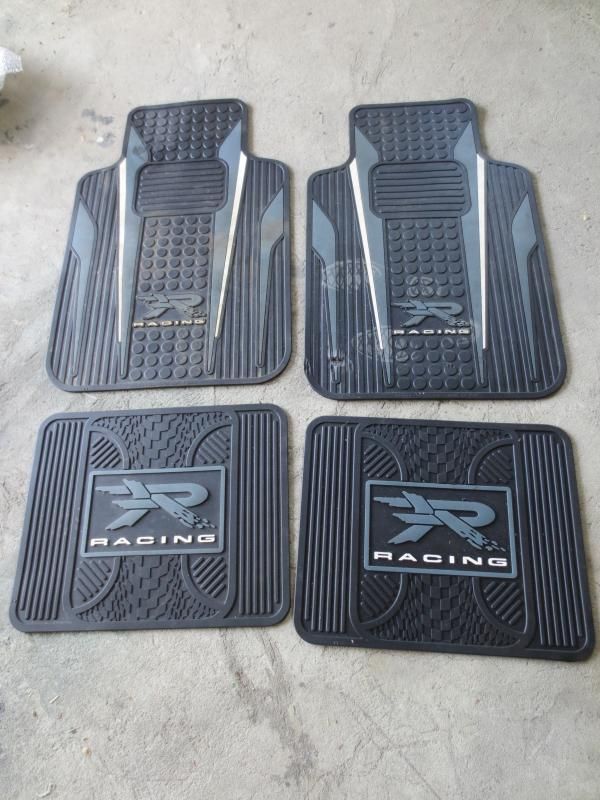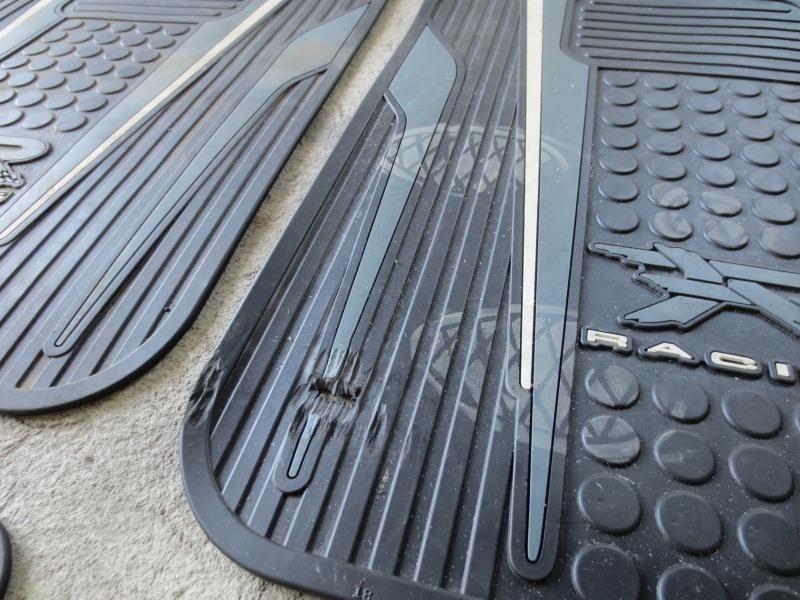 Asking $12 for the whole set.
Factory carpet mats, dark gray. Good condition. Again, didn't try cleaning them, so they should clean up nicely.
$25 whole set
.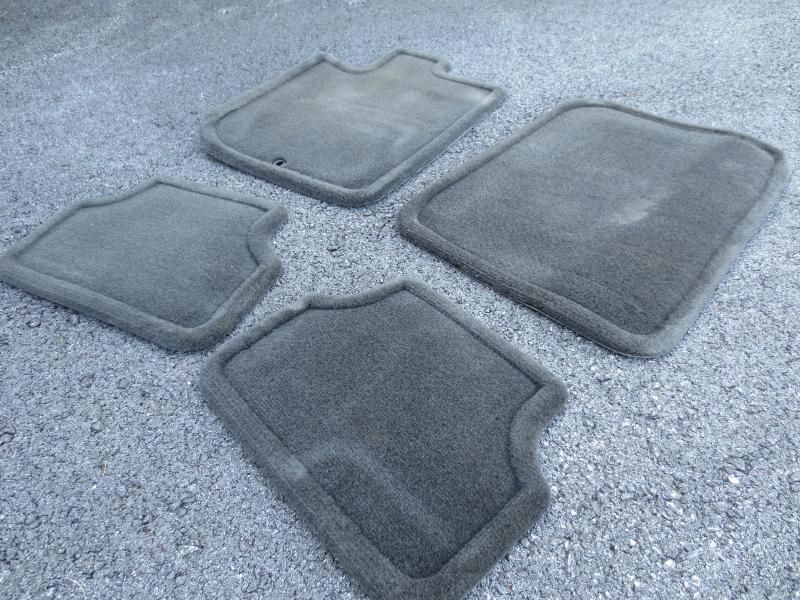 [SOLD!]
TWM short shifter and knob. This is a COMPLETE DROP IN replacement. Just hook up your shifter cables. Asking $100.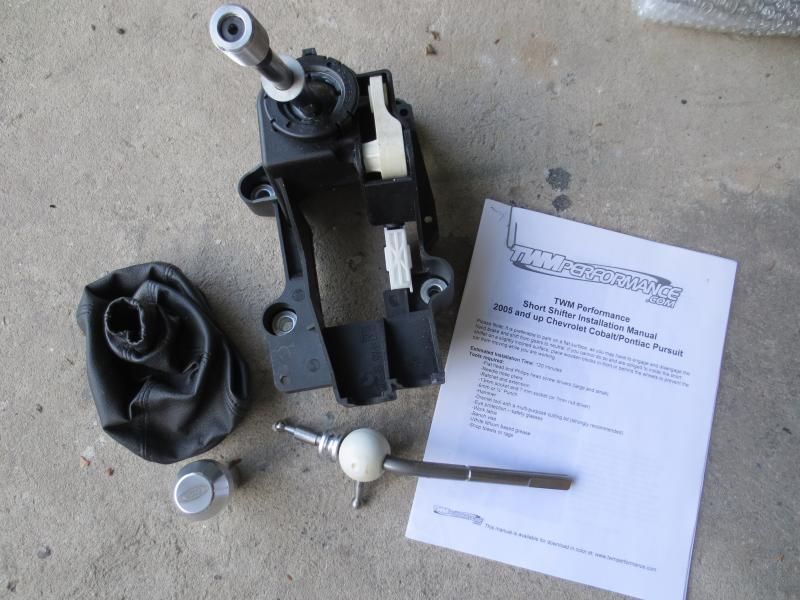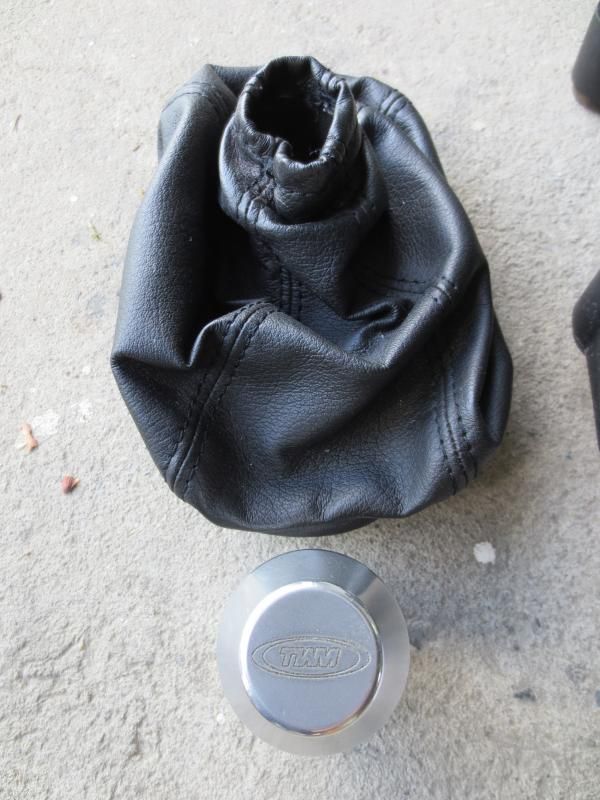 [SOLD!]
SS boot. Asking $20 for it to be sold individually. (or can be sold together with the TWM short shifter & knob for a total of $110).
Blue LEDs, brand new/never installed. $5.00.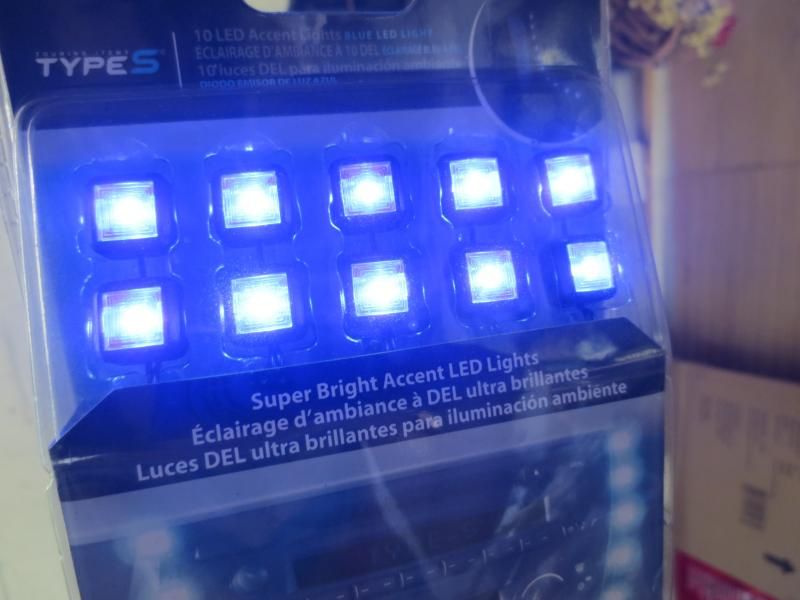 Purple LEDs. brand new/never installed. $5.00.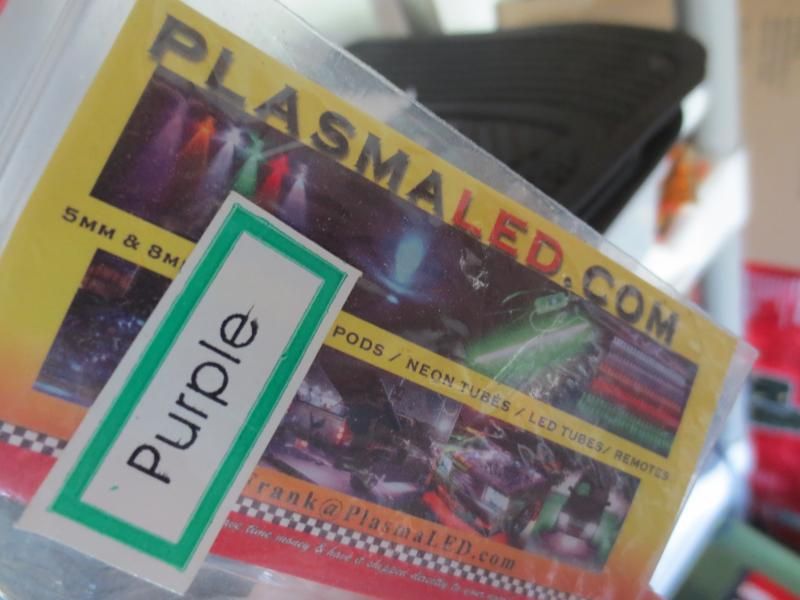 Send me any questions/offers on this thread or PM. Thanks!