Discussion Starter
•
#1
•
well, I never posted it up in here so I figured I should keep you all up to date!
I sold my murdered out LT on April 7th, totally parted it out the day before on April 6th. It was a good run I had with her! I bought it when I was 16 years old on March 4, 2009 with 9000 miles on it as a salvage title, and I sold it with 57,000 on it for what I paid for it 3 years ago. Getting your money back out of a car is something that you never hear happen (especially with cobalts and in my case, a salvage title). I cant say I really miss her that much, the new owner loves it so thats all I could ever ask for :bigsmile:
the last picture I have of her!
so that left me car-less, which I wasnt going to let happen for long.. I went straight to a dealer and found exactly what I was looking for and LOCAL TO BOOT! so I really couldnt go wrong. I paid a little more than I had originally wished to but none-the-less I'm happy as hell with the purchase. I ended up writing a check out for it and driving it home on April 9th!
2009 Cobalt SS/TC sedan, Victory red (1 of 36), G85, 41000 miles, Black seats with gray inserts, 25% tint all around w/ strip above windshield, all stock except tinted tails, black front bowtie, and fart cannon by previous owner
first pictures from the lot!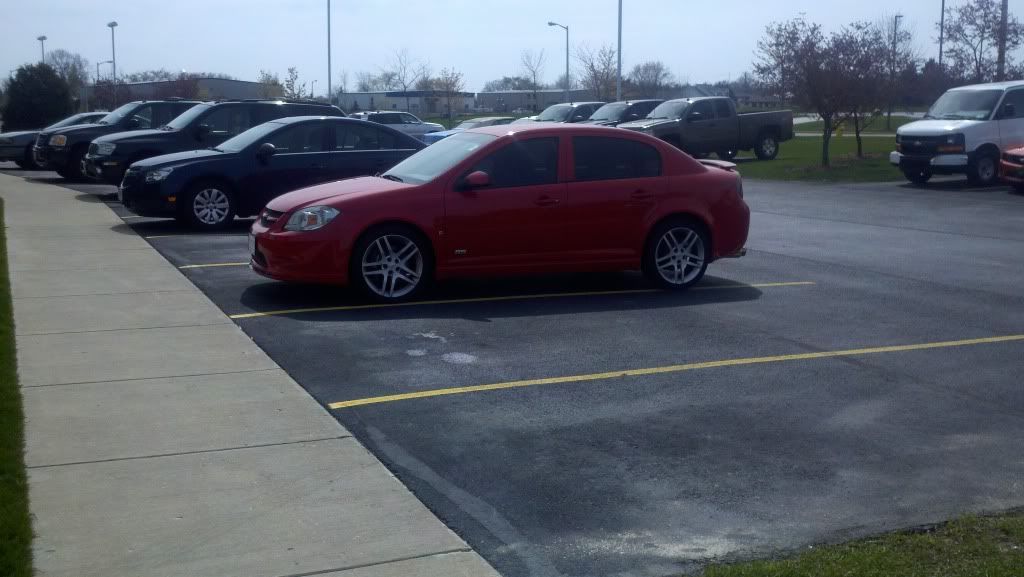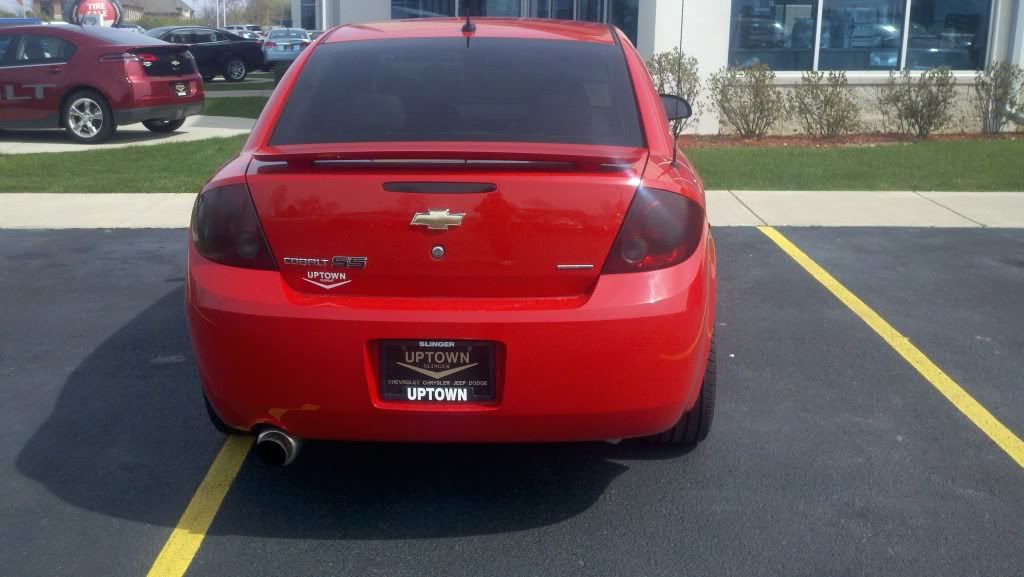 within a week I had it looking like this..
removed the ugly tint, dealership stickers, SS inlays and fart cannon.. replaced the fart cannon with a muffler delete.
half way through the untinting process which took 4 hours! :notrust: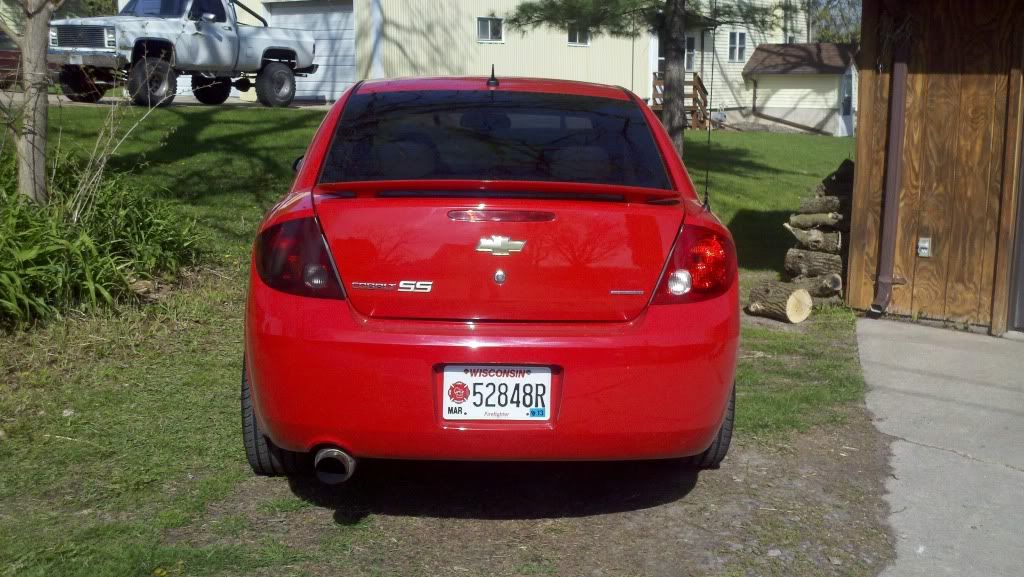 no more fart cannon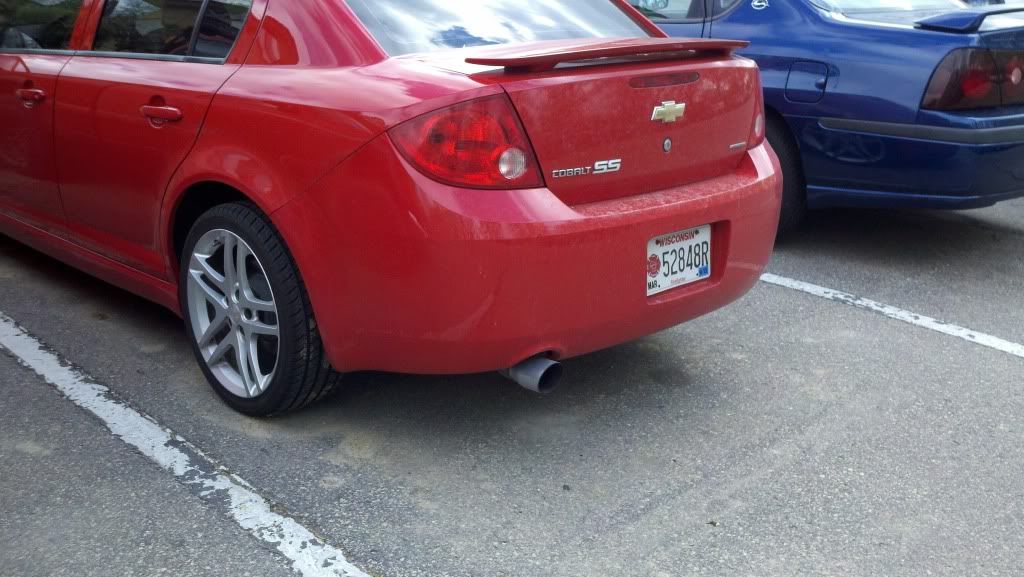 and of course I couldnt go without my retrofits (its the little piece of my LT I still have)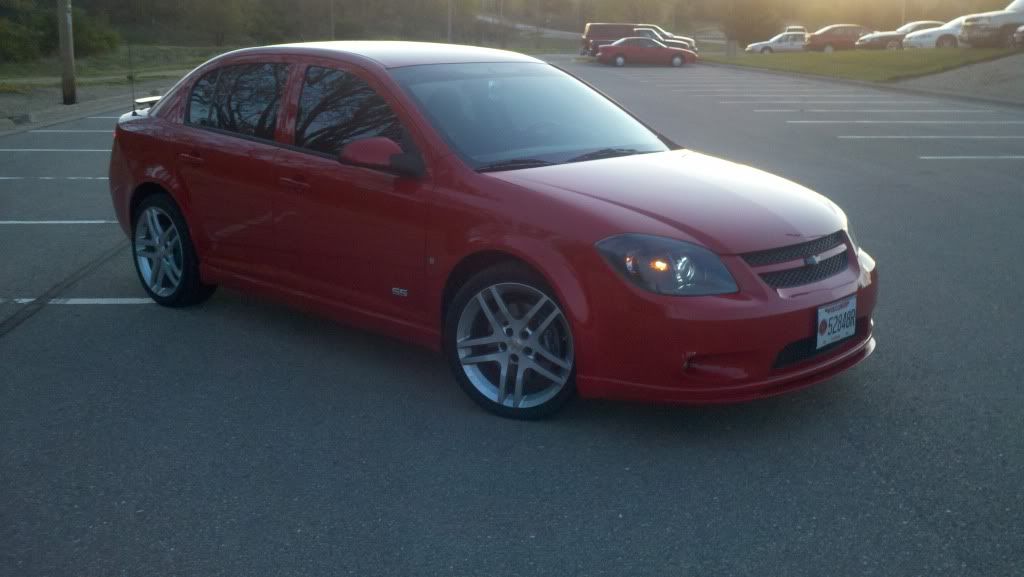 so there you have it! I'm just another one of those base model to SS members and I'm loving every minute of it